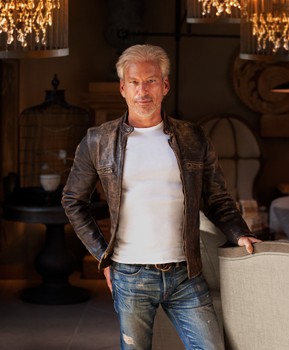 "EVERY MOVEMENT HAS A
LUNATIC FRINGE"
America's first Nobel Prize winner. Commander of the legendary "Rough Riders." Medal of Honor recipient. Promoter of the Conservation Movement. Leader of the Progressive Movement. Noted for his exuberant personality, and ranked by scholars as one of our greatest presidents. Theodore "Teddy" Roosevelt proclaimed in his famous speech in 1910 at the Sorbonne in Paris that, "It is not the critic who counts; not the man who points out how the strong man stumbles...The credit belongs to the man in the arena, whose face is marred by dust and sweat and blood; who strives valiantly; who at his worst, if he fails, at least fails while daring greatly, so that his place shall never be with those cold and timid souls who neither know victory nor defeat." He lived life in the moment with a disdain for the status quo, an eye toward the future, fighting for his beliefs of a better tomorrow for all.
Was his quote above a reflection of self? We think so.
We remain inspired by the progressive thinkers, unafraid to push forward new ideas and fresh perspectives. And not surprisingly, most that we have met (and all that we work with around the world) pride themselves on being part of that "lunatic fringe." People like San Francisco Blacksmith Jefferson Mack (see "The Real Iron Man," catalog page 10), who turns scraps of steel into beautiful works of art for your hearth. World-renowned Rug Merchant and Designer Ben Soleimani (see "Dream Weaver," catalog page 542), who brings the perspective of a contemporary artist to an ancient art form. Englishman Timothy Oulton (see "The Reproductionist," catalog page 92), who describes himself as either "flying or dying," has been a pioneer in transforming salvaged timbers from old buildings in Great Britain into some of the most beautiful furniture pieces we have seen. Or Belgian-born Raymond Libeert (see "The Master of Linen," catalog page 510), whose family business founded in 1858 defies modern logic by producing linen with old-world quality. All leaders of their own movements who we have joined forces with (along with many other talented artisans on the lunatic fringe) to create a new and evolving way to furnish our homes.
In this, our largest ever Source Book/Magalog/Catalog (at 616 pages we're not quite sure what to call it), discover the efforts of progressive thinkers from around the globe. And we ask that you hang on to it, as we do our part to support conservation and won't be sending you another one until next spring.
Are we a part of the "lunatic fringe"?
If it means, as President Roosevelt said in his speech at the Sorbonne, that "our place shall never be with those cold and timid souls who neither know victory nor defeat," then put us in that arena.
Carpe Diem,

Gary Friedman
Chairman & Co-Chief Executive Officer