Turgot's 1739 Plan de Paris Decoupage Map
A meticulous reproduction of a 1739 panel map of pre-Hausmann-era Paris, originally published by Etienne Turgot. Dramatic in scale, it took over five years to complete. Ours is mounted on wood and hand-shellacked for a warm sepia tone.
Show Details +
Dimensions
72"L x 56"H x 1¾"D; 40 lbs.
101"L x 78½"H x 1¾" D; 80 lbs.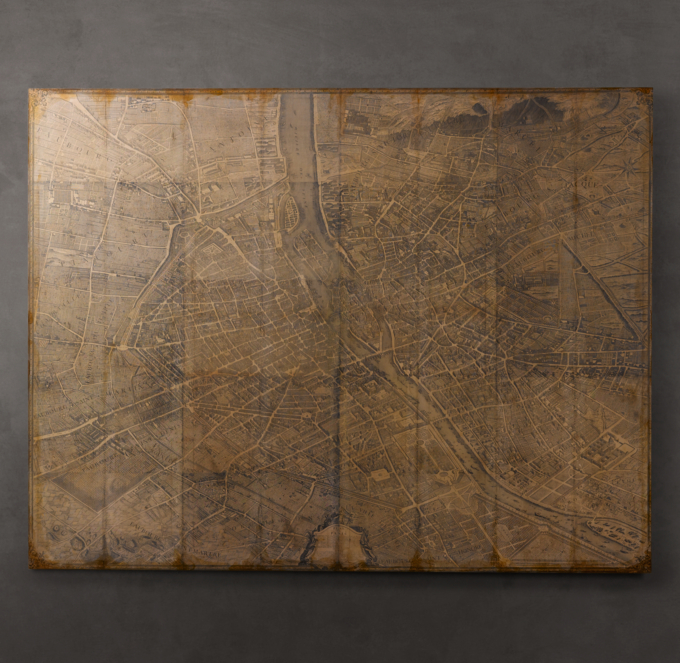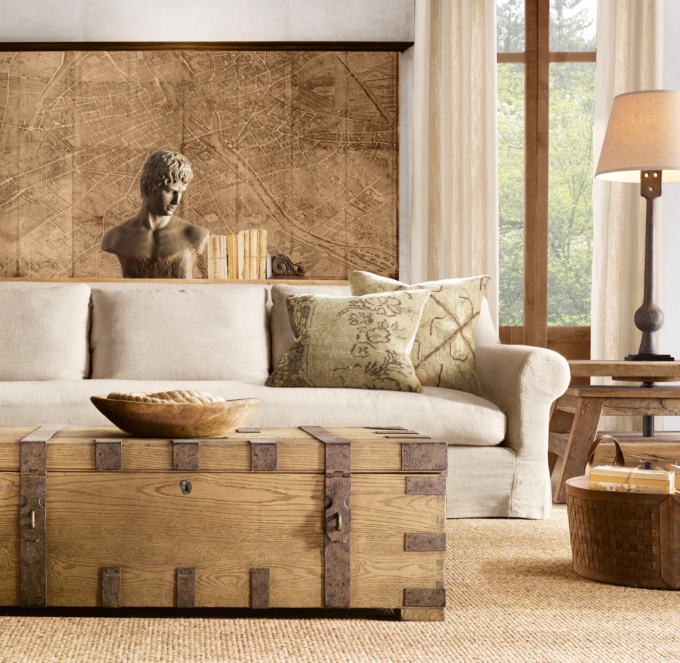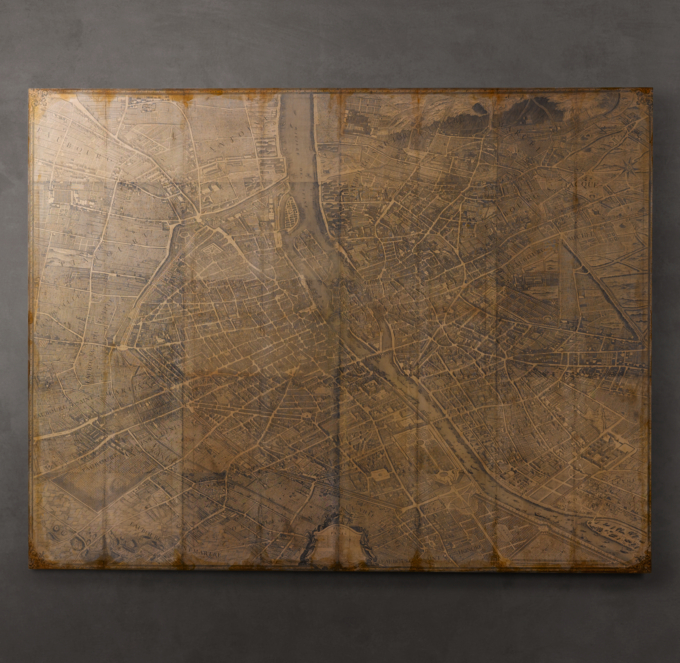 Turgot's 1739 Plan de Paris Decoupage Map