1950s Iron Traveler's Trunks
In India, we discovered a cache of iron trunks from the 1950s, each vintage case bearing scuffs, dings, dents and other souvenirs of a half-century of travel. Gently cleaned and refurbished, they offer one-of-a-kind form storage and convey an element of wanderlust.
Show Details +
Dimensions
Small: approx. 20"-26"L x 12-20"W x 8"-18"H; 12 lbs.
Large: approx. 27"-30"L x 12-20"W x 8"-18"H; 15.5 lbs.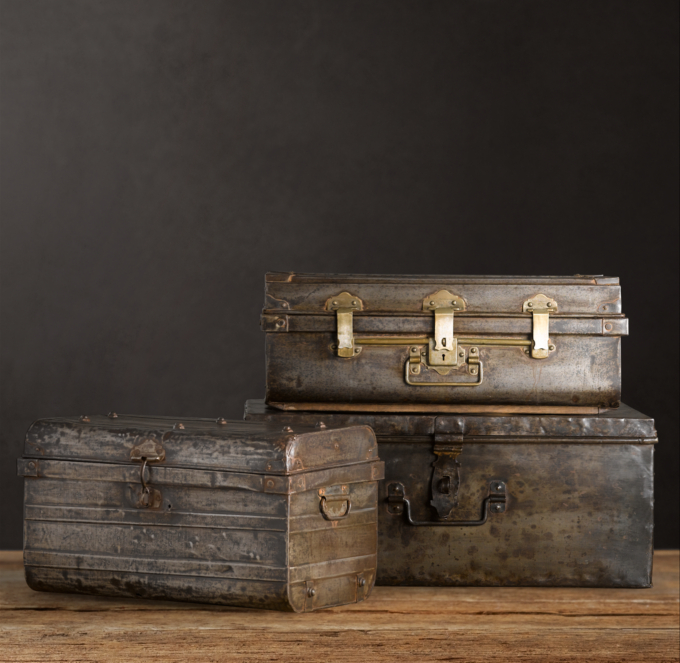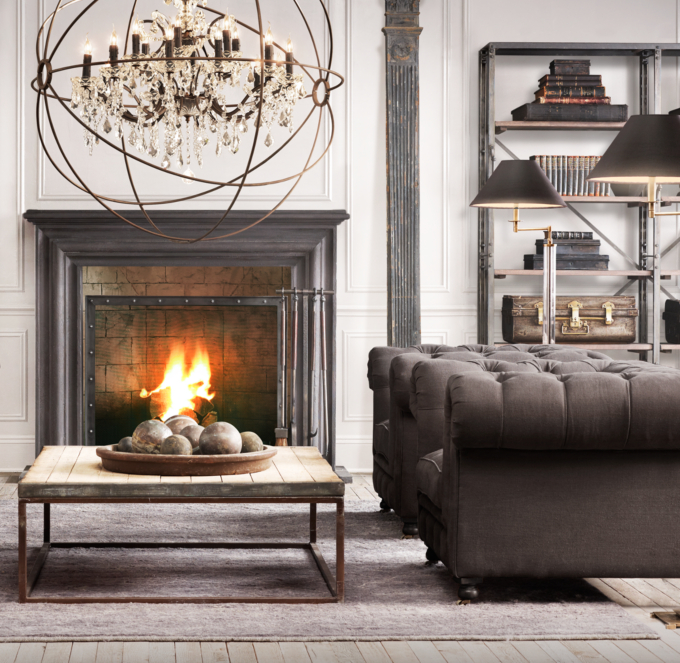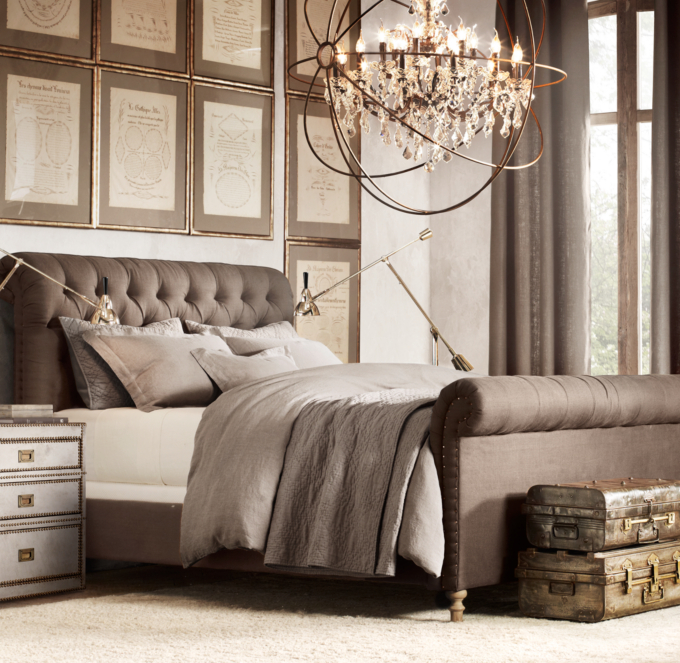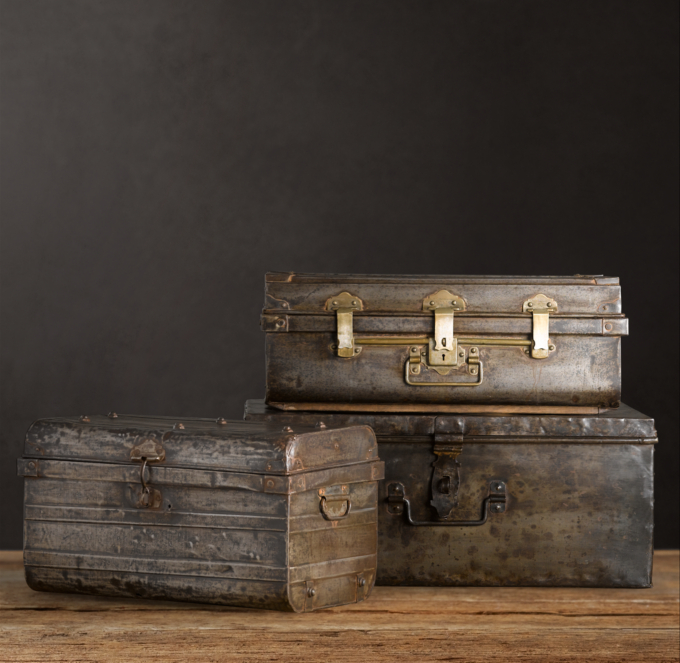 1950s Iron Traveler's Trunks