Claude Perrault, 18th-century architect to France's King Louis XIV, completed the Colonnade of the Louvre in 1670, when it was still part of the royal palace. This exquisite rendering, taken from an engraving of the period, shows a portion of the inner courtyard facade, which is characterized by its heroic scale, restrained ornamentation and balanced proportions. Our framed reproduction is impressively sized to showcase the majesty of the architecture and highlight the original engraving's incredible attention to detail.
Show Details +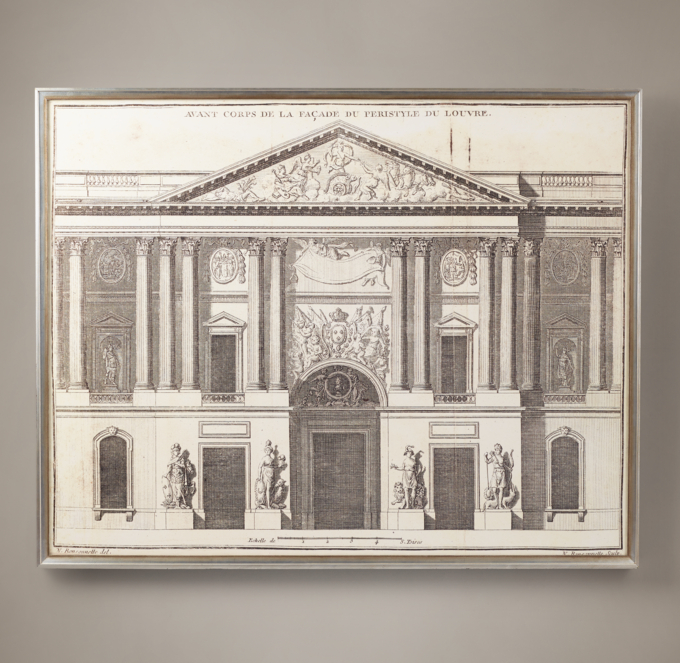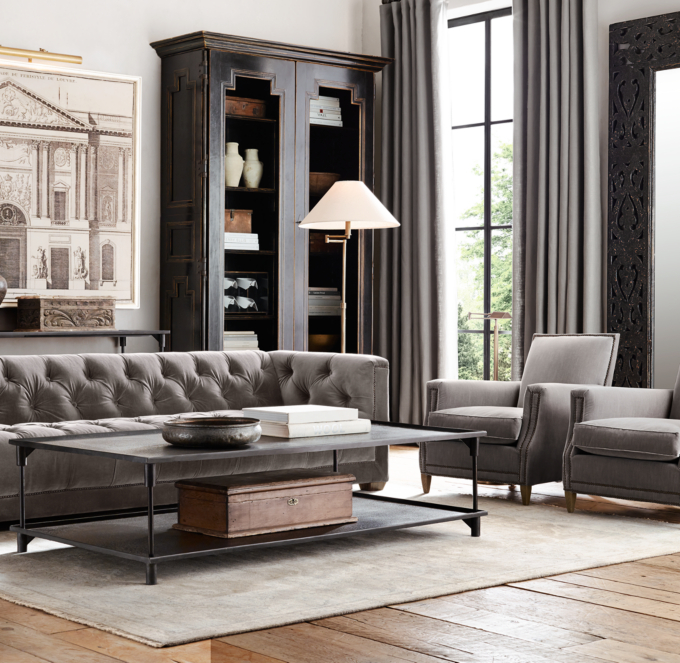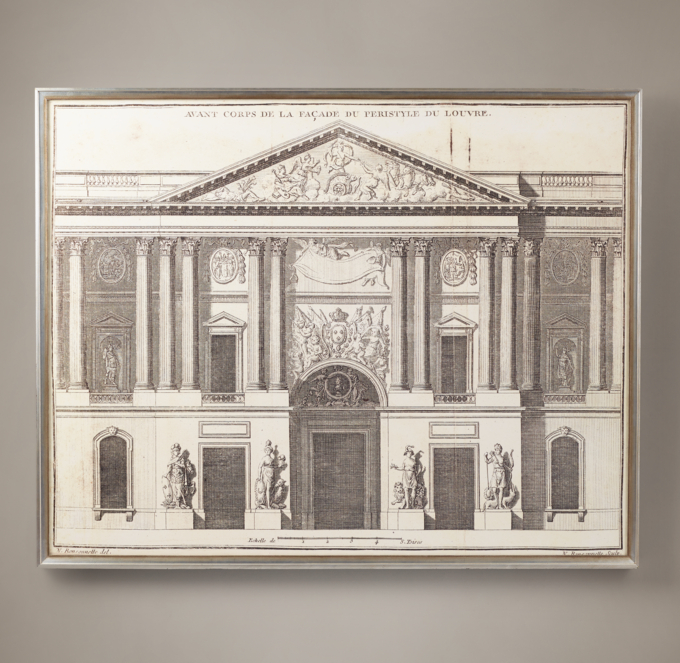 17th C. Fašade Du Louvre
- 72¼"W x 57½"H; 10 lbs.