Costa Rectangular Dining Table
An antique mirror's elegantly molded frame forms a repeating architectural leitmotif in this collection, designed by legendary American designer John Hutton in collaboration with David Sutherland. The deeply beaded profile creates a distinct shadow line that accentuates the contours of each piece. Crafted from plantation-grown teak, the furniture is sanded to a smooth finish.
Show Details +
Dimensions
72"L x 40"W x 29"H; 79.5 lbs.
84"L x 40"W x 29"H; 150 lbs.
96"L x 40"W x 29"H; 159 lbs.
108"L x 40"W x 29"H; 180 lbs.
120"L x 40"W x 29"H; 231.5 lbs.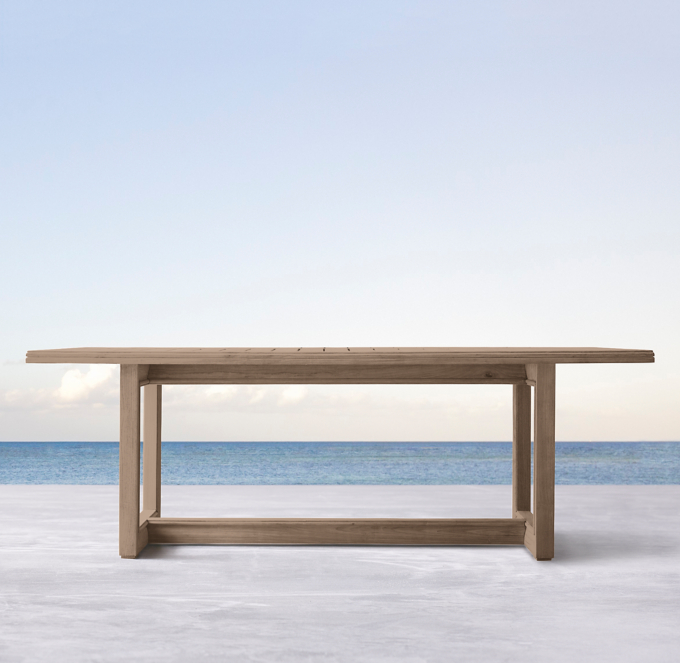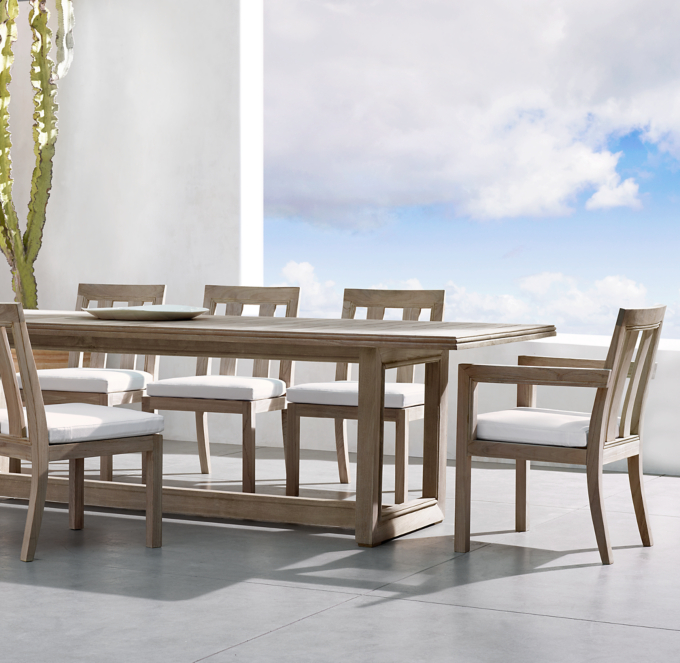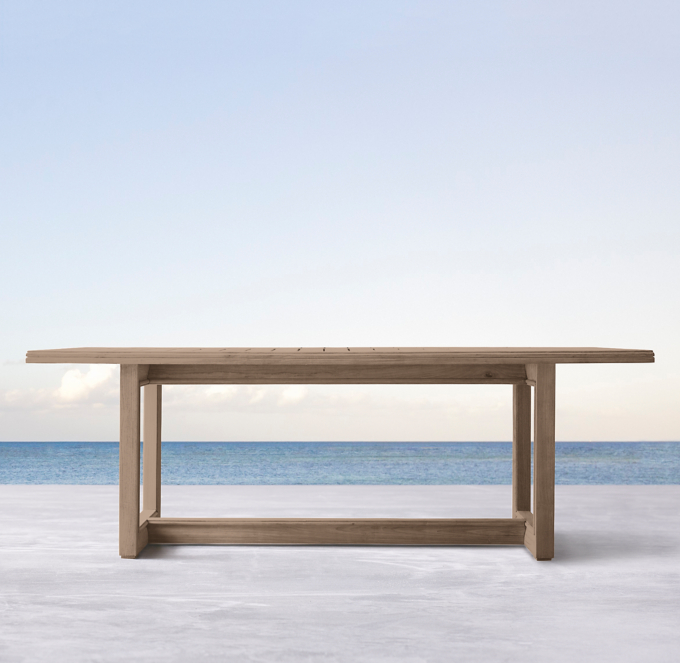 Costa Rectangular Dining Table