In the outskirts of Beijing, a cemetery holds the tombs of 13 Ming Dynasty Emperors. Along the four-mile Spirit Way, carved stone animals – including horses – stand at attention. In keeping with the ancient tradition of guardian animals, our horse is carved of bluestone in a rustic interpretation of the Ming influence. Crouched and draped with a saddle blanket, the sculpture is mounted on a rectangular base of distressed wood – ready for infinite years of service.
Show Details +
Dimensions
21¾"W x 6¾"D x 15"H; 83 lbs.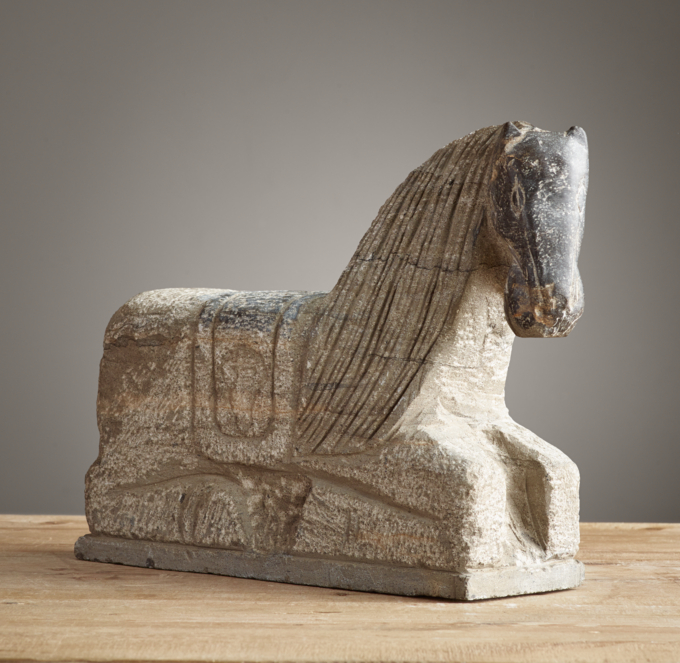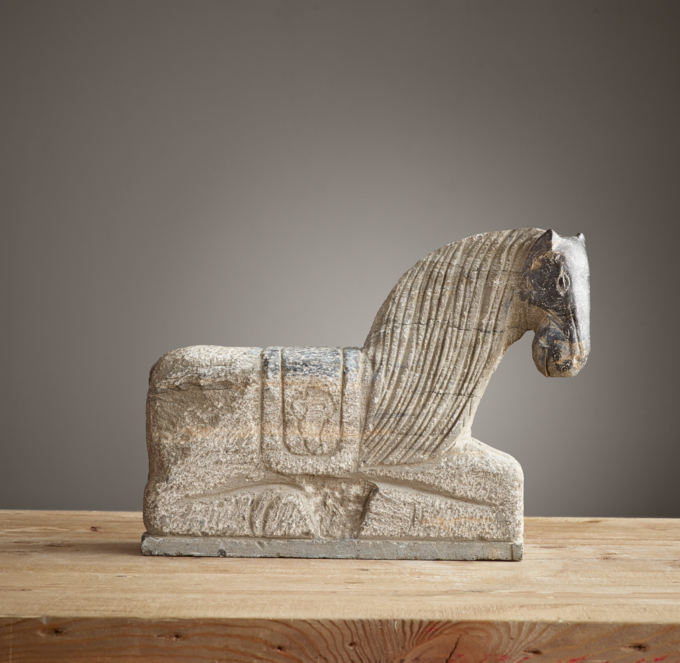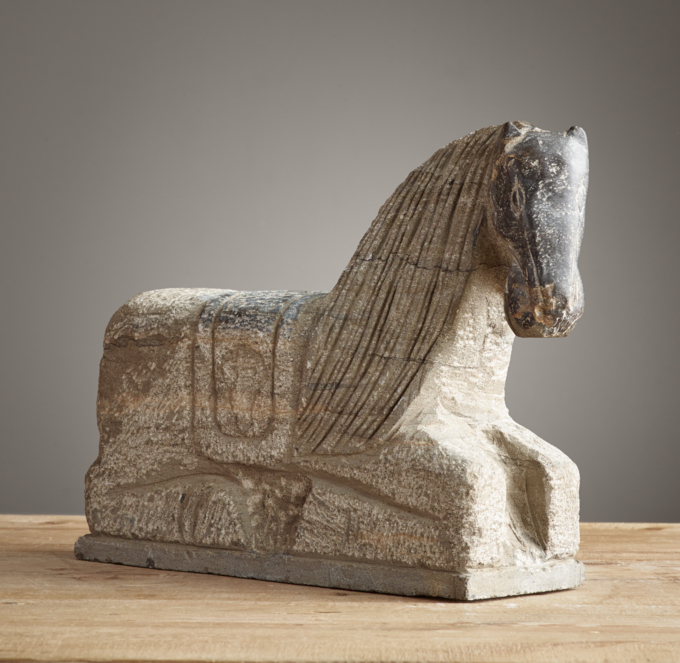 Hand-Carved Stone Horse
- 21¾"W x 6¾"D x 15"H; 83 lbs.