Early 20th C. Mercantile Extra-Wide Single Vanity Sink
This collection is inspired by the rugged industrial character of fixtures salvaged from an early 20th-century mercantile shop. Crafted from reclaimed pine with a weathered finish that reveals the wood's rich history, the pieces boast marble tops to stand in refined contrast with the rustic wood.
Show product details...
Dimensions
Extra-Wide Single Vanity with Top: 55½"W x 24"D x 34 "H
Extra-Wide Single Vanity Base: 55½"W x 24"D x 32½"H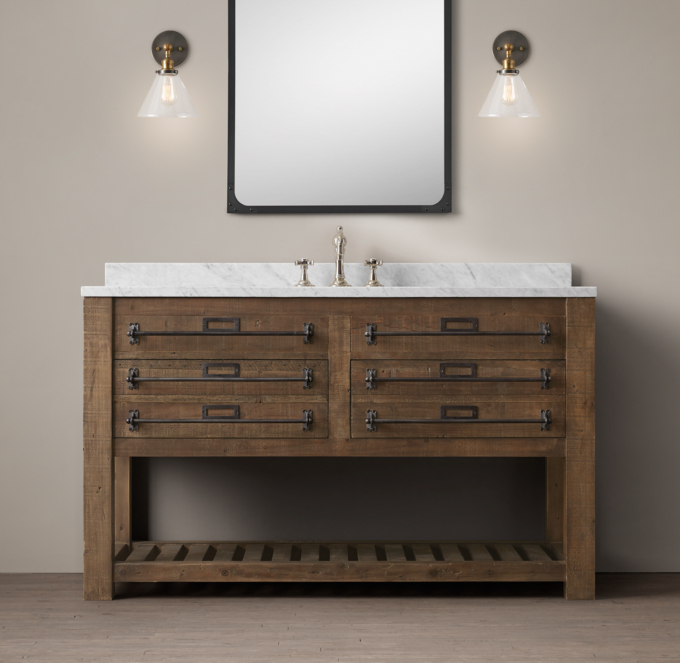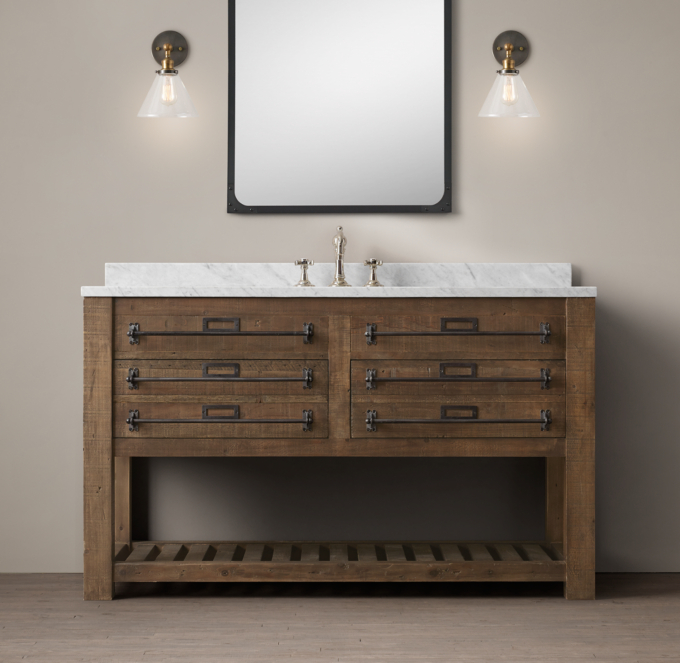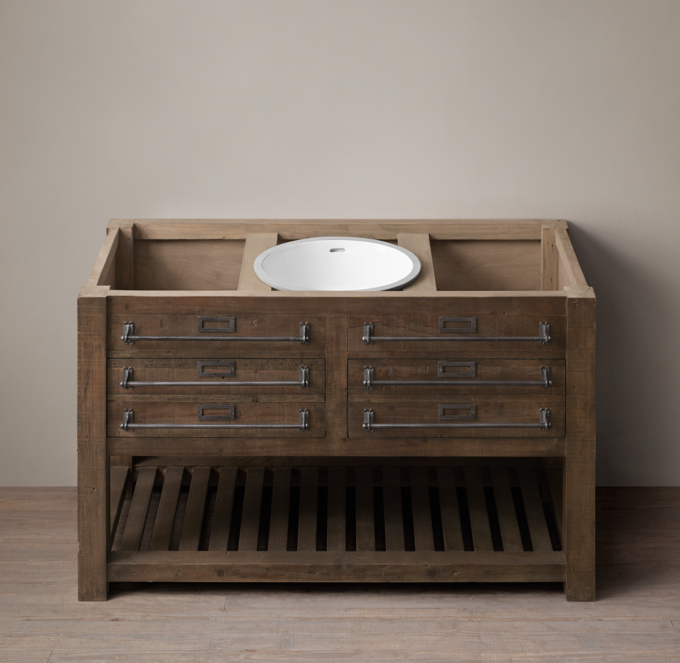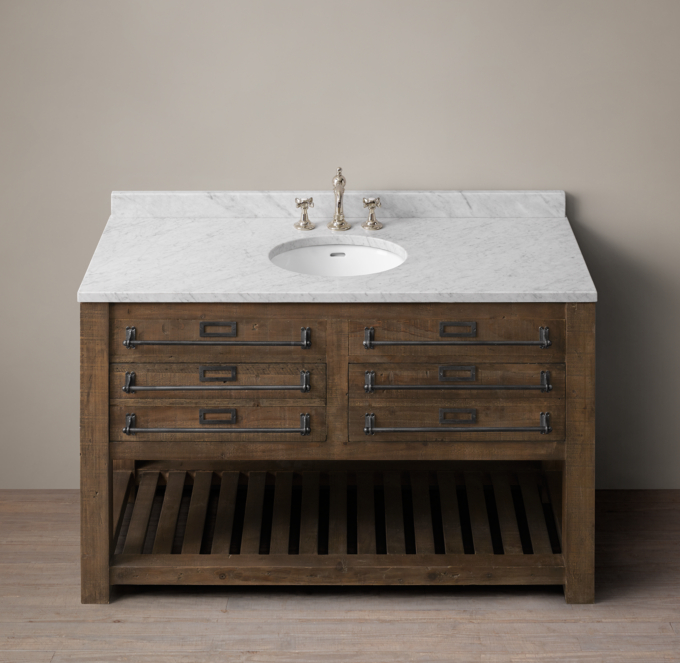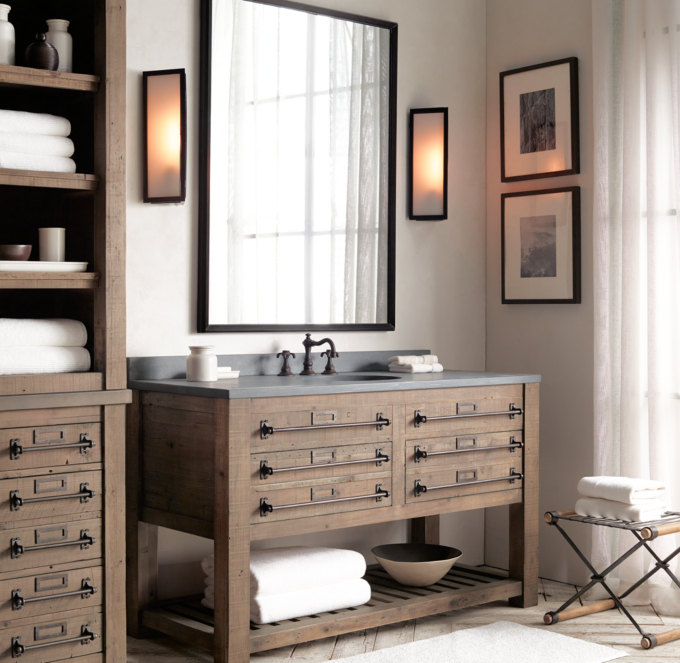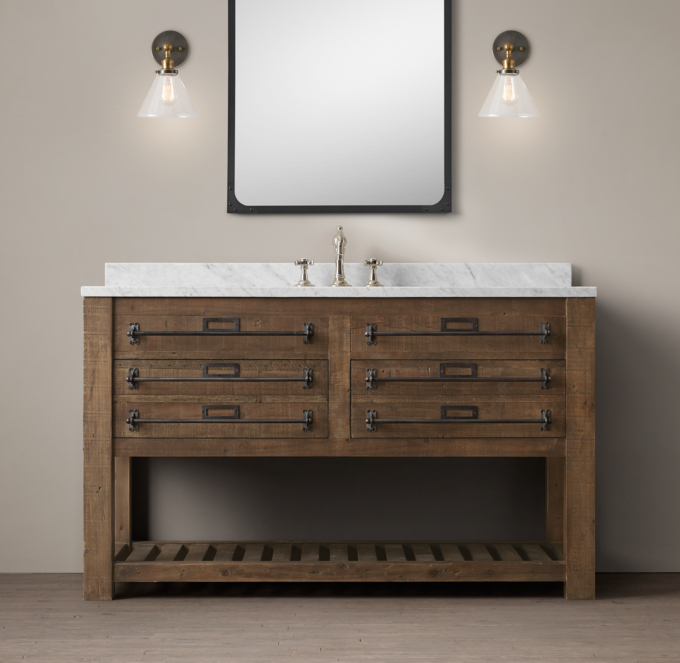 Early 20th C. Mercantile Extra-Wide Single Vanity Sink