Piranesi's 1761 Plan of Rome
Massive in scale and astonishing in detail, this plan of the Campus Martius – created in 1761 by G.B. Piranesi – is less a map of this historic quarter of ancient Rome than it is a fantastical reenactment, commingling fact and fiction to dazzling effect. Rendered as intricate architectural plans, piazzas, parks and buildings unfold, some based on historical and archeological records and many spun from the artist's eccentric imagination. This bold reimagining, along with the exquisite quality of Piranesi's etching, have been the subject of scholarly study and debate for two and a half centuries.
Show Details +
Dimensions
52"W x 3"D x 60"H; 65 lbs.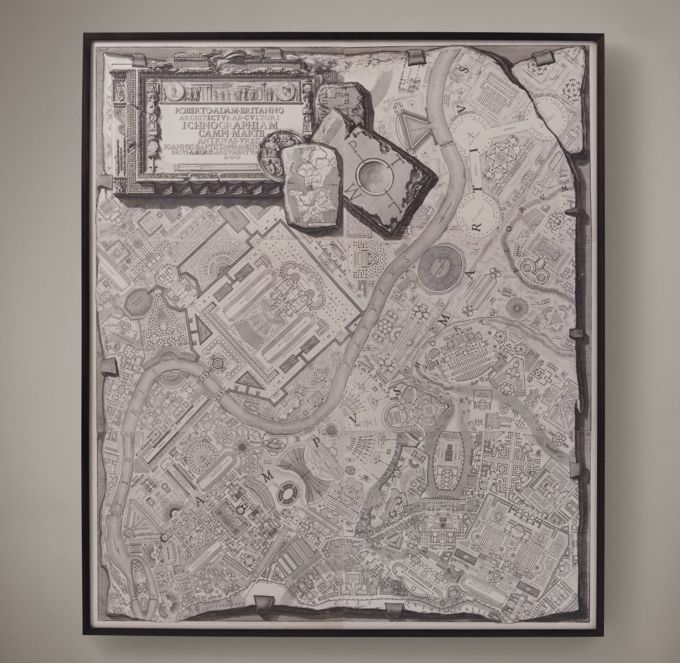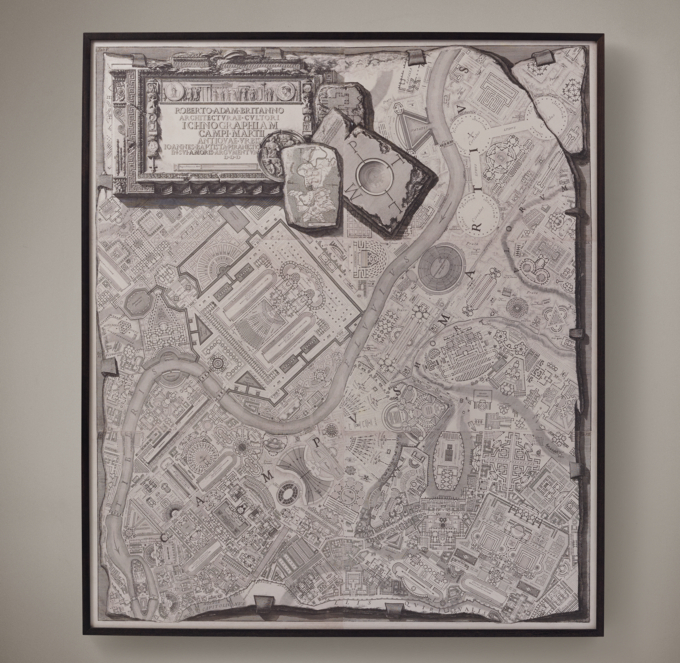 Piranesi's 1761 Plan of Rome
- 52"W x 3"D x 60"H; 65 lbs.