Designed for maximum visibility and protected from the elements by a porthole hatch, the original clock presided over the mess deck of a large, open-sea vessel. Repurposed for every day use, its graphic appeal and maritime mien make this timekeeper as striking as it is functional.
Show product details...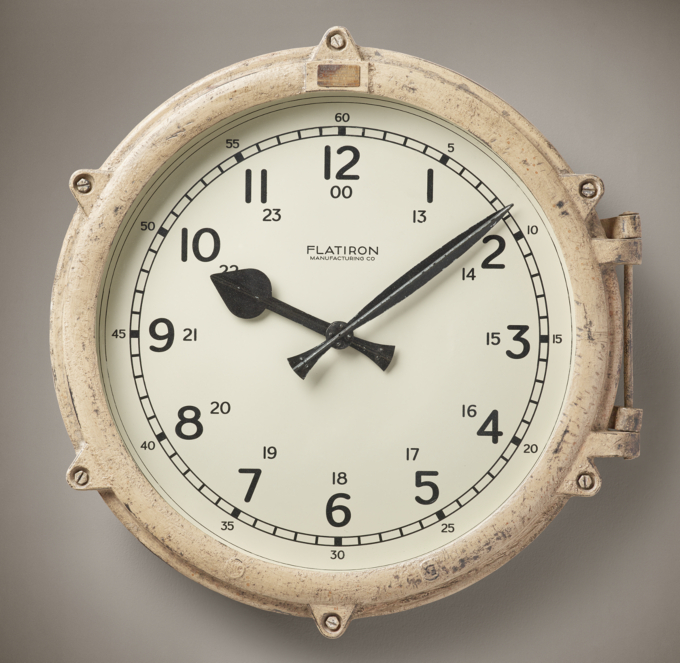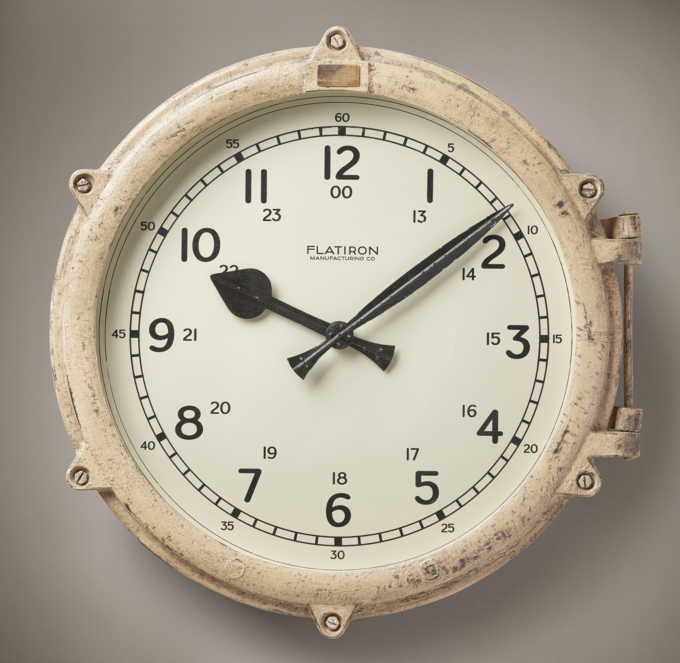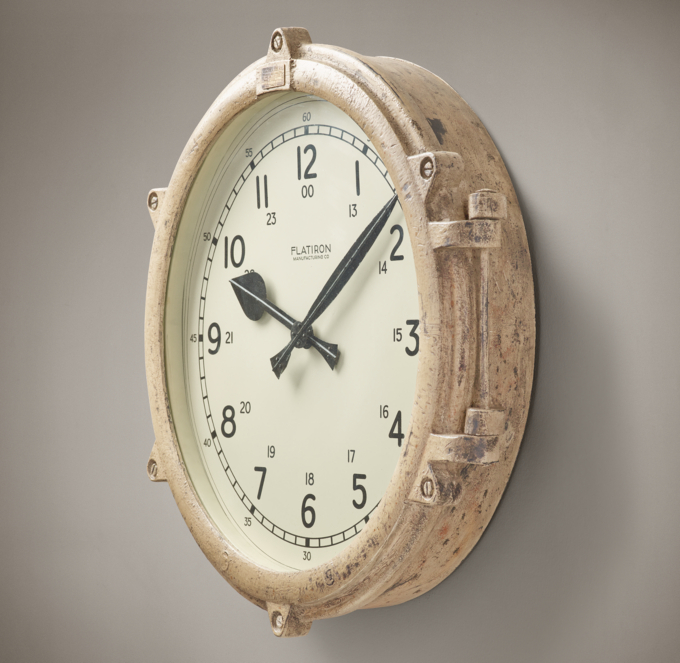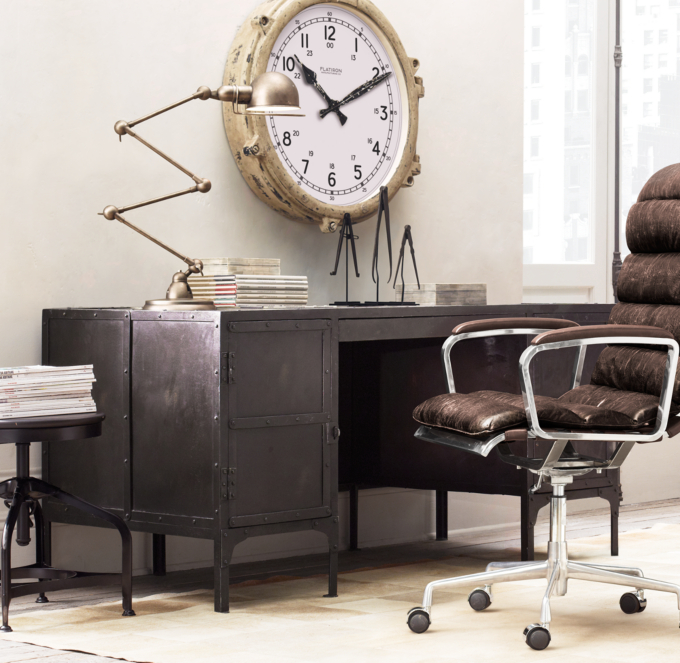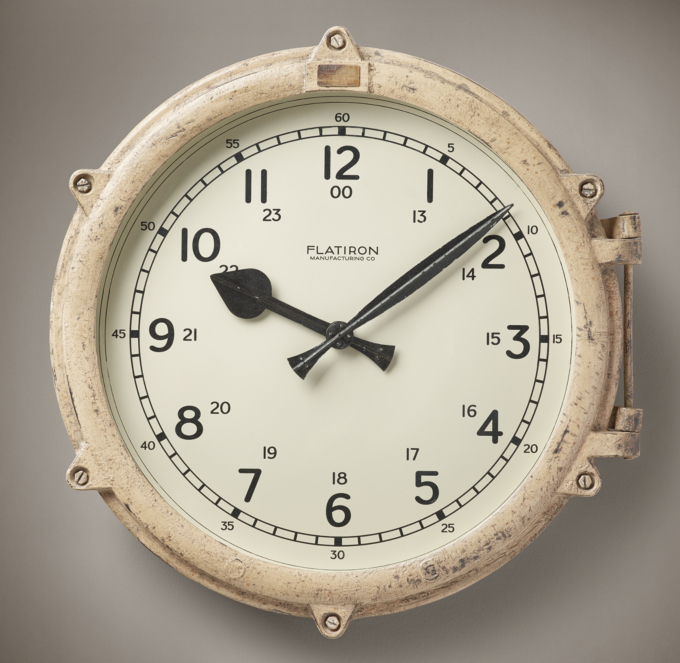 1930s Barge Clock
- 27½" diam.; 44 lbs.