17th C. Castelló 26" Open Nightstand
The Moors were renowned for imaginative geometric designs and superb woodwork. This collection captures their originality and precision with its intricate paneling and striking wrought-iron studs.
Show Details +
Dimensions
26"W x 20"D x 30"H
32"W x 20"D x 30"H

Shown in antiqued black walnut.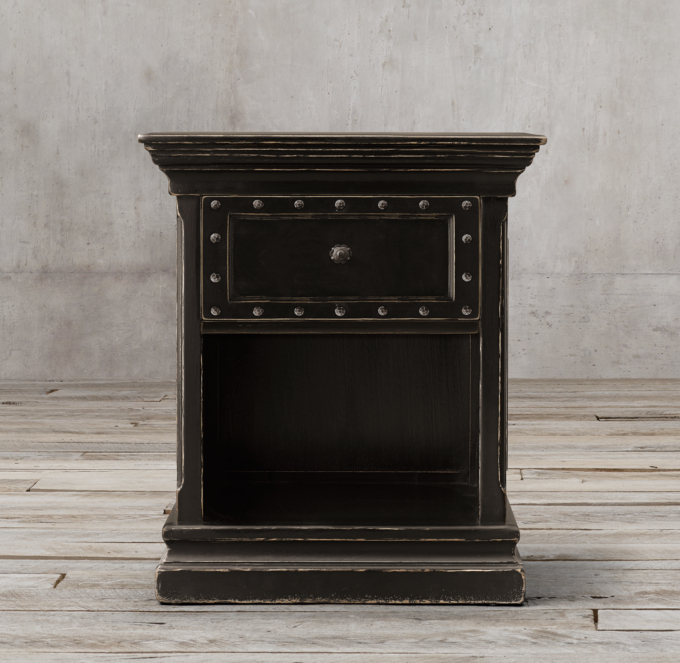 17th C. Castelló 26" Open Nightstand