William Curtis Rolf: Churchill's Desktop
Drawn from the archives of fine art photographer William Curtis Rolf, his exquisite black-and-white photographs depict a life-long affection for the 18th- and 19th-century lifestyles of France and England. Winston Churchill purchased Chartwell in 1922, built in Kent during the reign of Henry VIII's father. Winston loved its view of the nearby rolling hills, called the Weald of Kent, and his study has a window from which he could enjoy the view. The desktop Rolf shows is in that study, a site of world-important conversations and writings. Churchill spent much time there when he left office in 1932 until his election as Prime Minister. After World War II he lived and painted at Chartwell.
Show Details +
Dimensions
35½" x 35½" unframed; 42" x 42" framed
Weight: 21 lbs.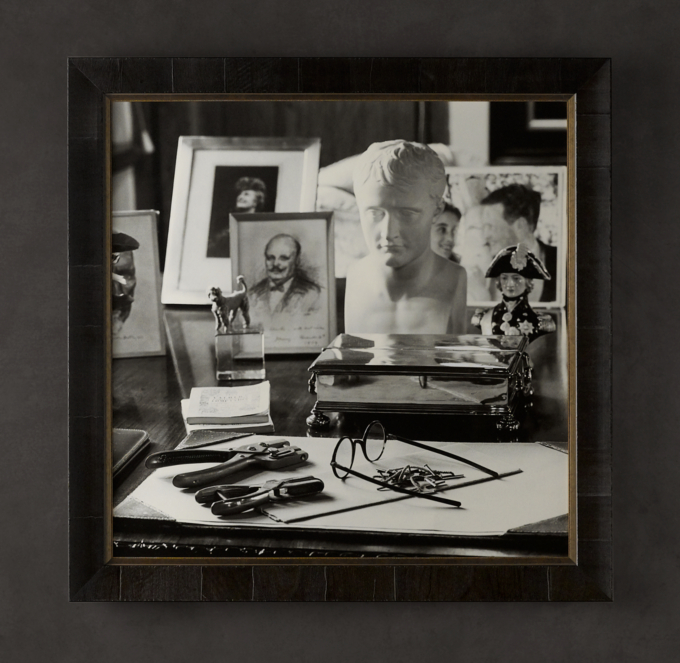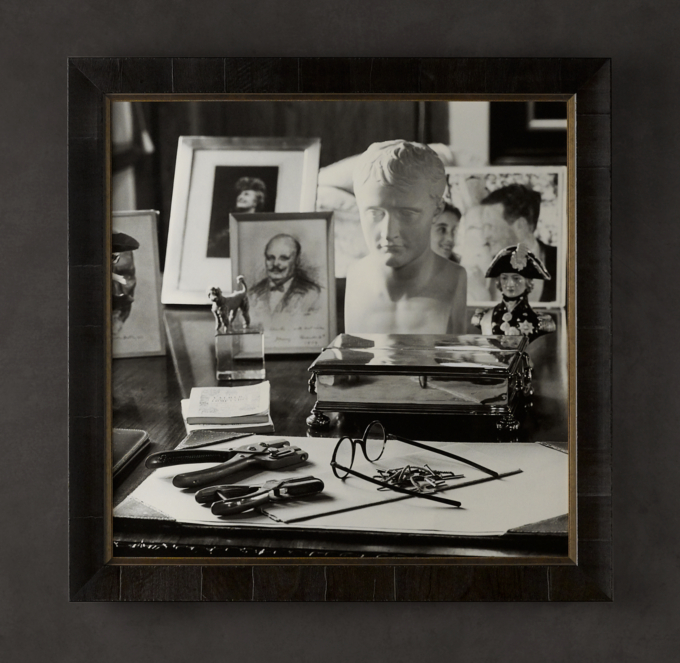 William Curtis Rolf: Churchill's Desktop