William Curtis Rolf: Staircase
Drawn from the archives of fine art photographer William Curtis Rolf, his exquisite black-and-white photographs depict a life-long affection for the 18th- and 19th-century lifestyles of France and England. This superb wrought iron and stone staircase is in Château de Guermantes, in Lagny-sur-Marne outside of Paris. The château was purchased by Paulin Pondre, who was an important financier during the reign of Louis XIV. Guermantes underwent renovations in 1710 by Jules Hardouin-Mansart. During the 2 days Rolf spent photographing at Guermantes, he likely ran up and down this staircase 20 or 30 times. When he finally gave it the attention it deserved, this photograph was the result.
Show Details +
Dimensions
Overall: 78"W x 53¾"H
Art: 72"W x 47½"H
Weight: 49 lbs.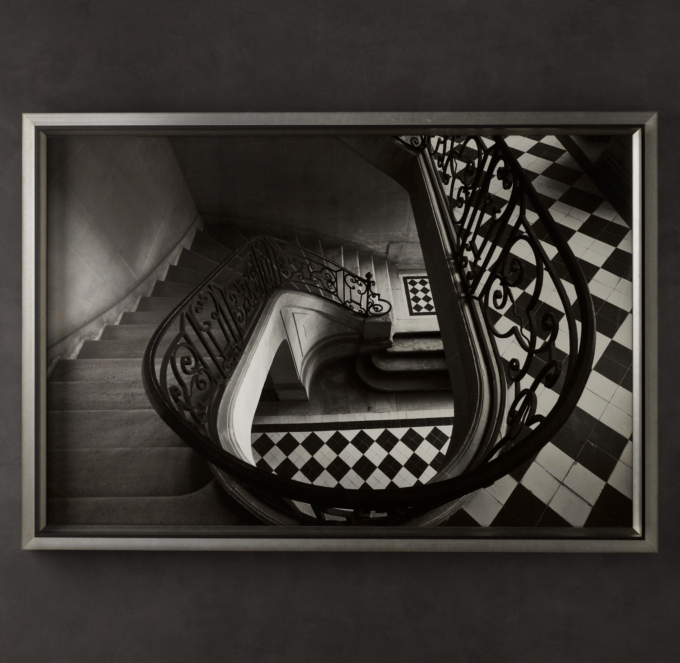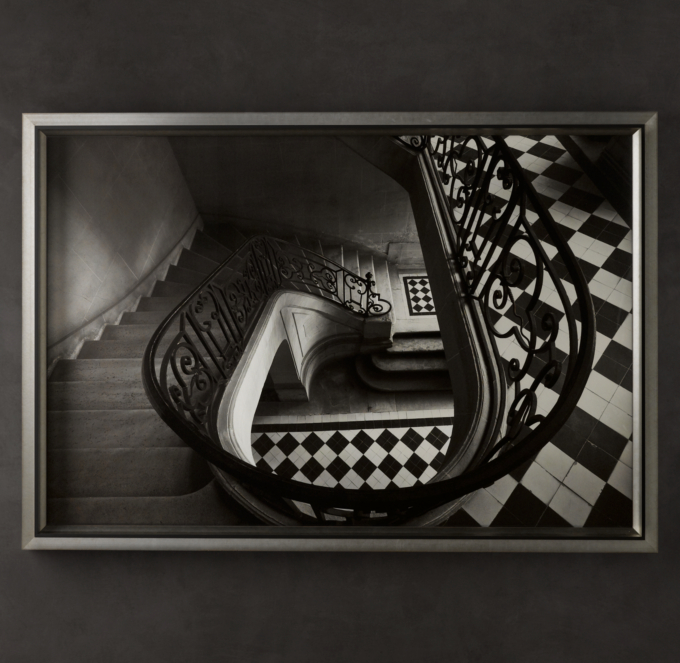 William Curtis Rolf: Staircase