Foucault's Orb Smoke Crystal Table Lamp
The gyroscope created by 19th-century experimental physicist Léon Foucault inspired our openwork globe. Its double-gimbal frame is built of iron around a nucleus of upraised lights, an homage to Foucault's study of the Earth's rotation. Glass and crystal glass, precision-cut and polished for refraction and sparkle, are set within the slim iron frame.
Show Details +
Dimensions
Overall: 20"W x 22"D x 33"H
Weight: 24 lbs.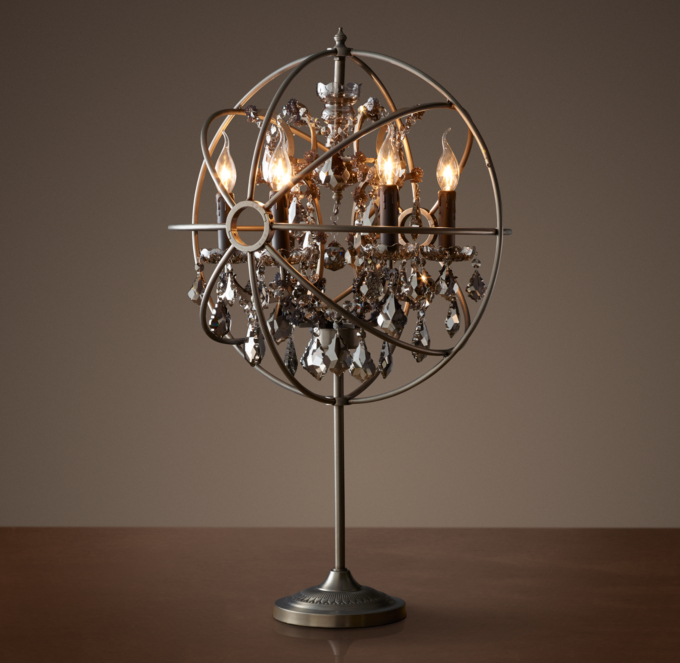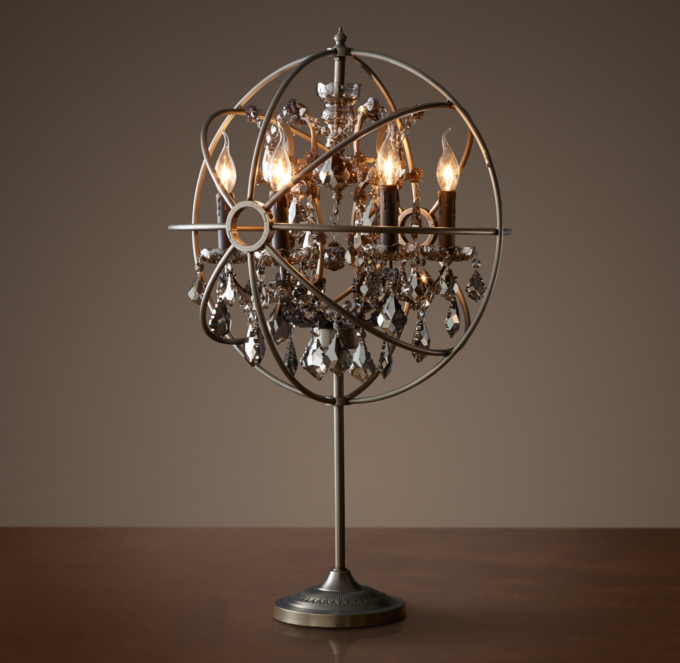 Foucault's Orb Smoke Crystal Table Lamp