Parisian Architectural Banque Pendant
Inspired by the City of Light, our replicas of vintage Parisian architectural fixtures highlight their functional, serviceable beauty. We've reproduced these lights unchanged, shaping them of white glass with a soft translucence.
Show product details...
Dimensions
Petite: 9" diam., 14½"H; 8 lbs.
Small: 12" diam., 18½"H; 12 lbs.
Medium: 15" diam., 22½"H; 16 lbs.
Large: 18" diam., 27½"H; 20 lbs.
Chain: 72"L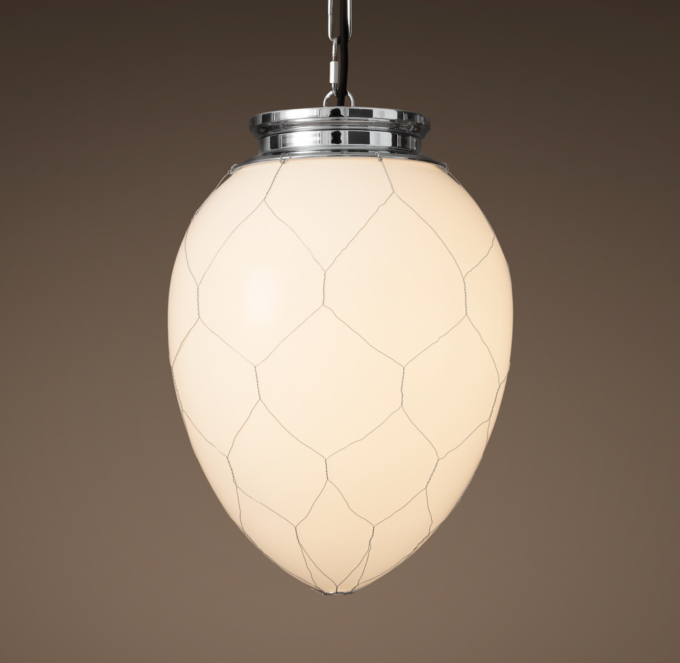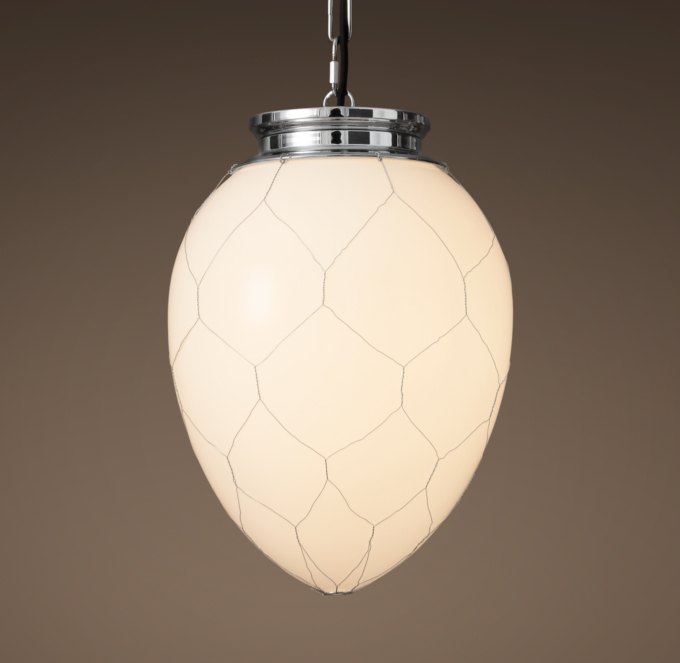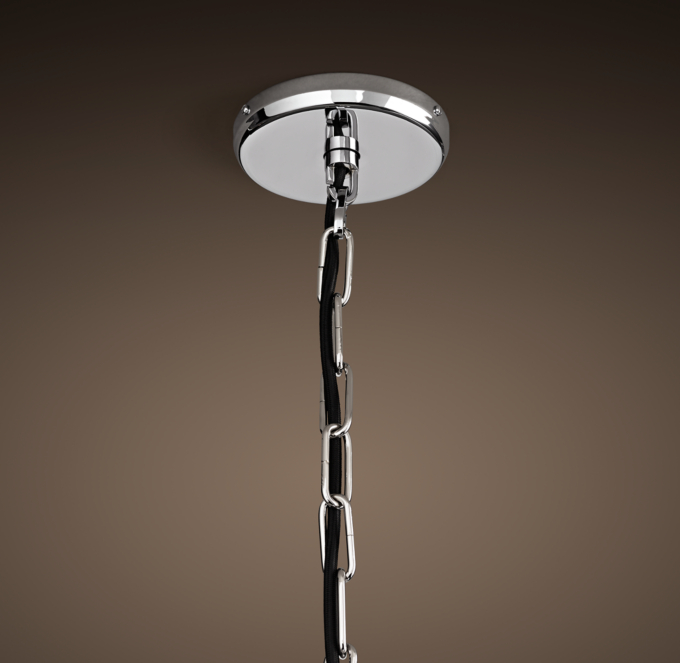 Shown in polished chrome.