The Mobile Foodie Survival Kit
Designed for gourmets on the go, this kit includes 13 organic herbs and spices. Each BPA-free plastic pot is the screw-top for the one below, creating a sturdy stack that packs easily, so you'll never have to endure bland food, no matter how far from home you roam.
Show product details...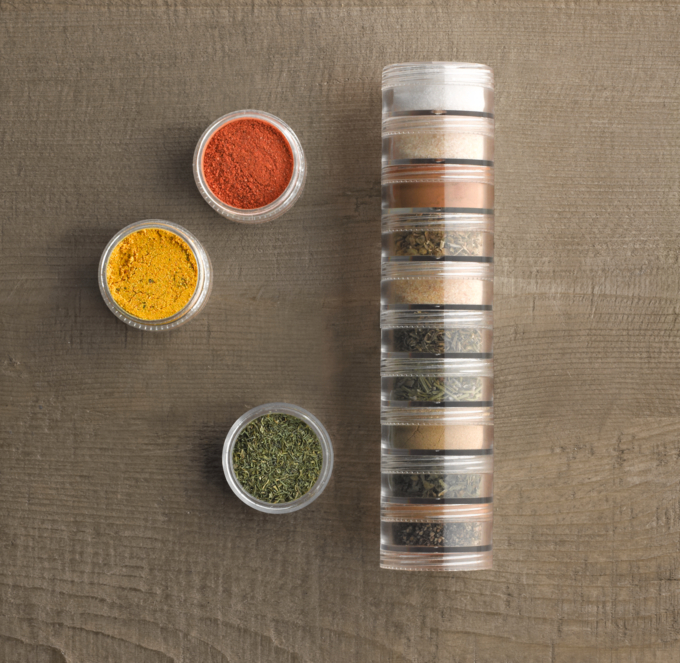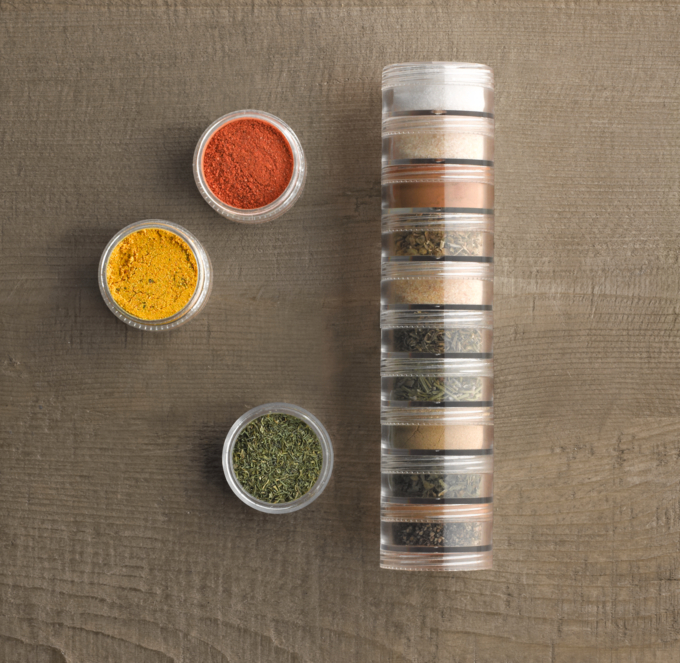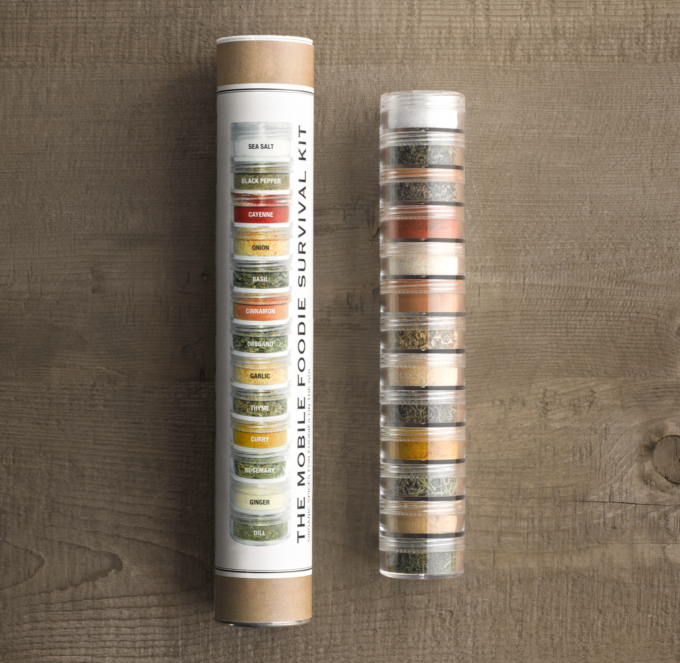 The Mobile Foodie Survival Kit
- 1½" diam., 9"L