Large Tomes Grey (Set of 3)
During the French Revolution, reading was forbidden in order to prevent the spread of rebellious stories about the monarchy. During that time, printers produced couverture muette or "mute books" – books with blank covers – to avoid detection. Paying homage to those historic 18th-century tomes, these exquisite books are entirely crafted by hand, from the torn paper and simple cover boards to the naturally stained linen bindings and timeworn labels. The only difference? The pages within are blank.
Show Details +
Dimensions
12¾"W x 4½"D x 9"H (per set)
Weight: 7.3 lbs.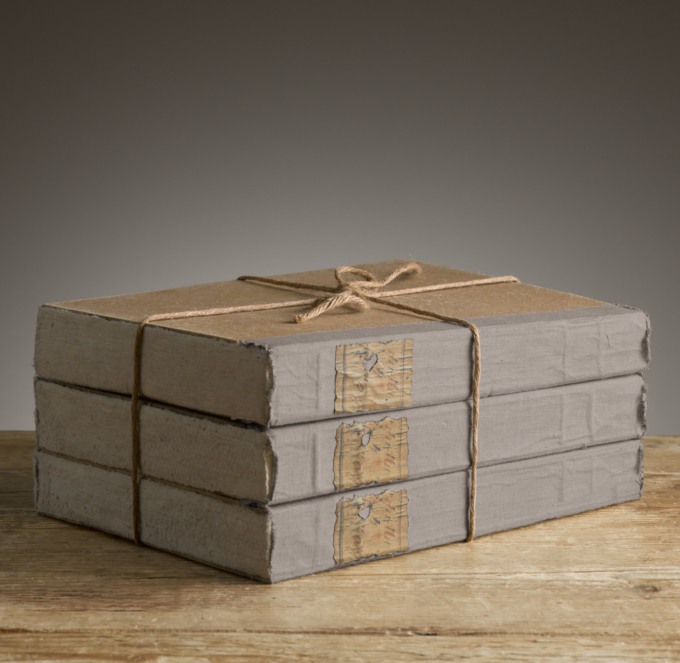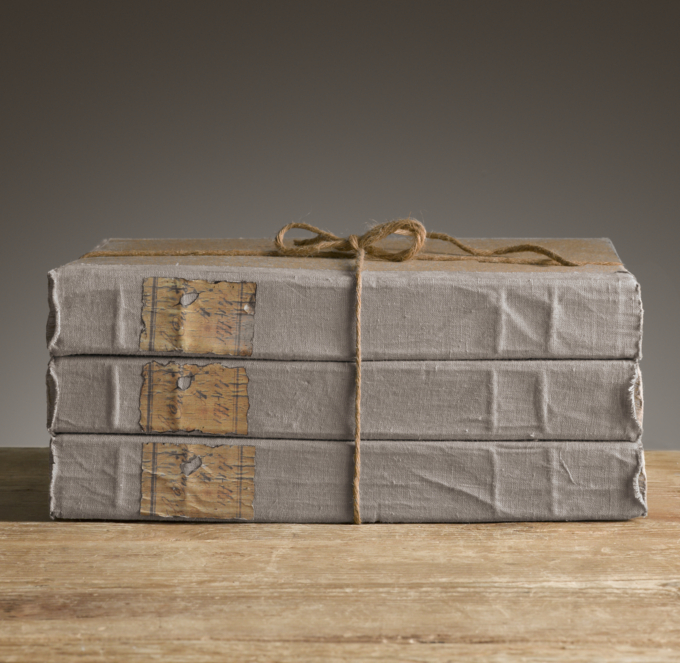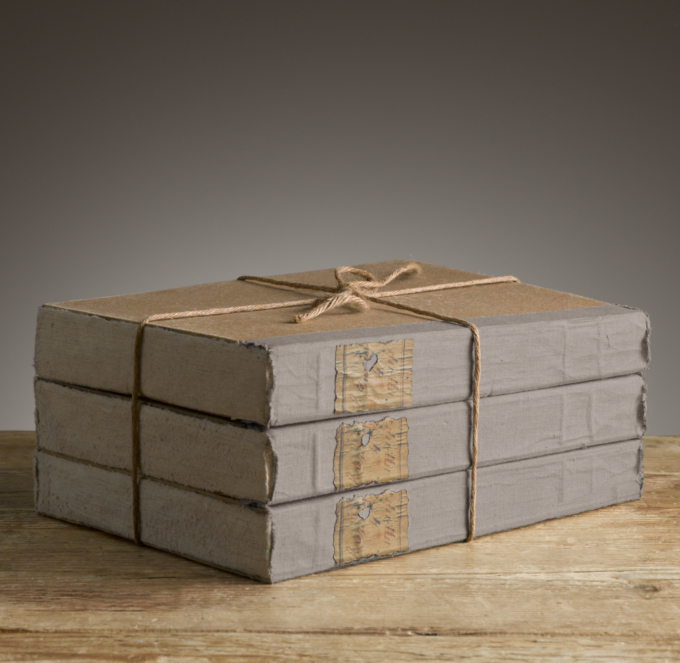 Large Tomes Grey (Set of 3)