French Beam Concrete & Teak Rectangular Dining Table
Vintage French Country design interpreted in premium teak and stout enough to support the industrial style of a thick concrete tabletop. Already handsome partners, both materials will acquire a soft patina with age and use.
Show Details +
Dimensions
72"L x 40"W x 29"H; 455 lbs.
84"L x 40"W x 29"H; 597 lbs.
96"L x 40"W x 29"H; 692 lbs.
108"L x 40"W x 29"H; 755 lbs.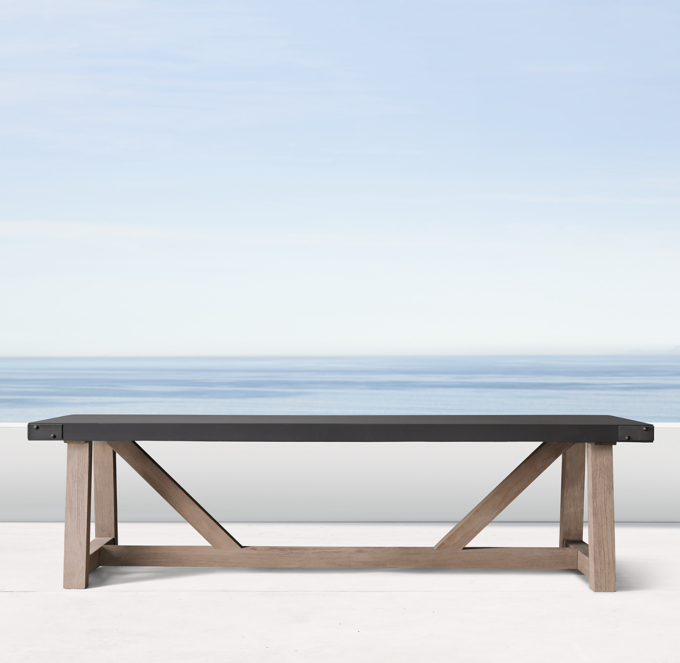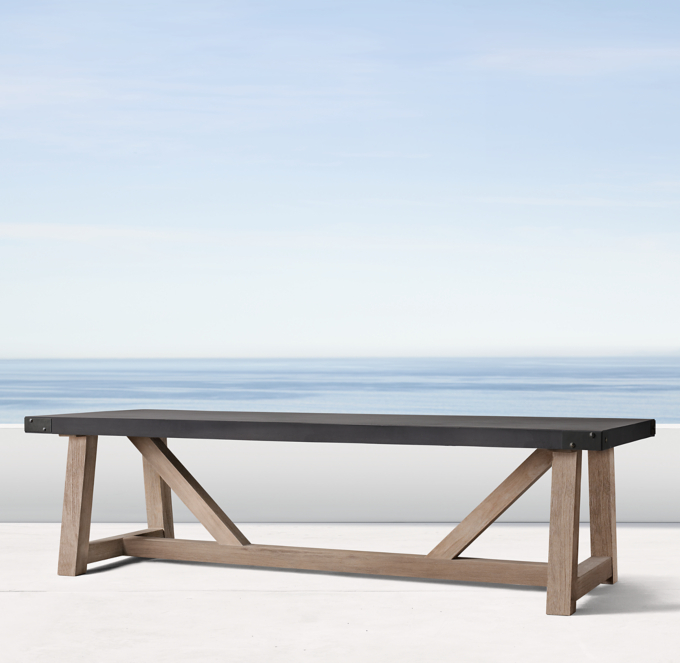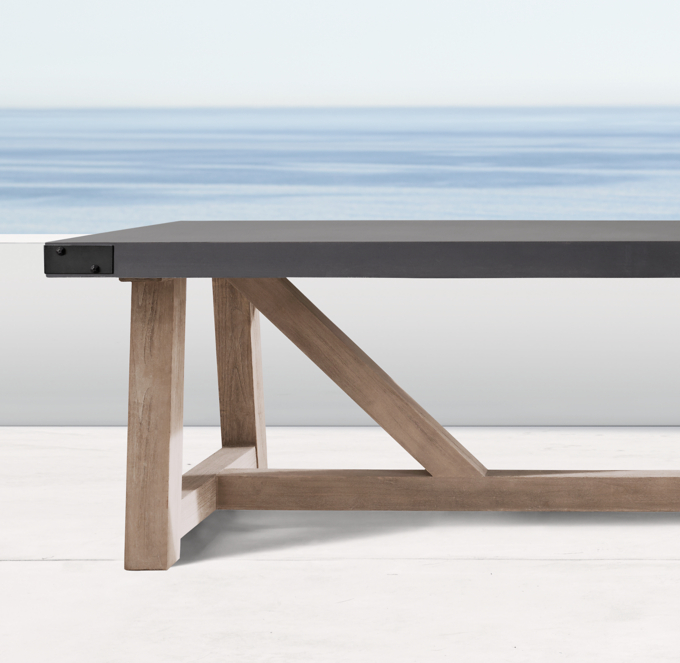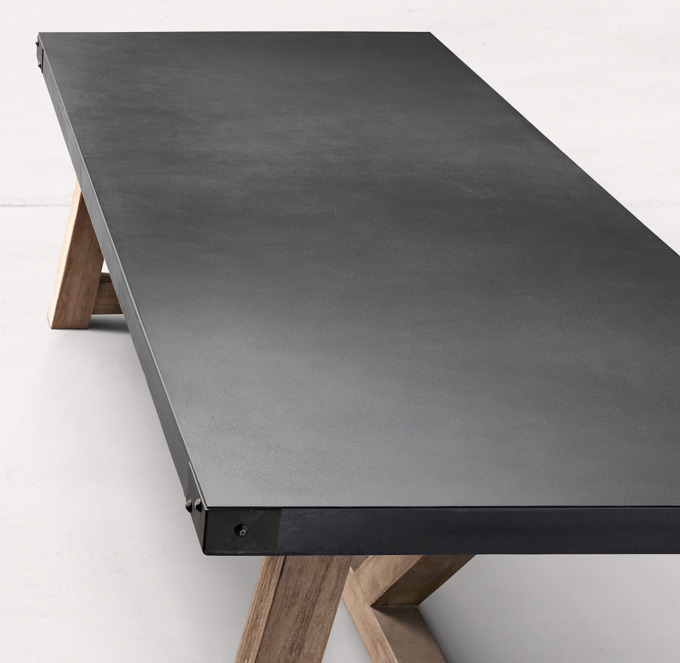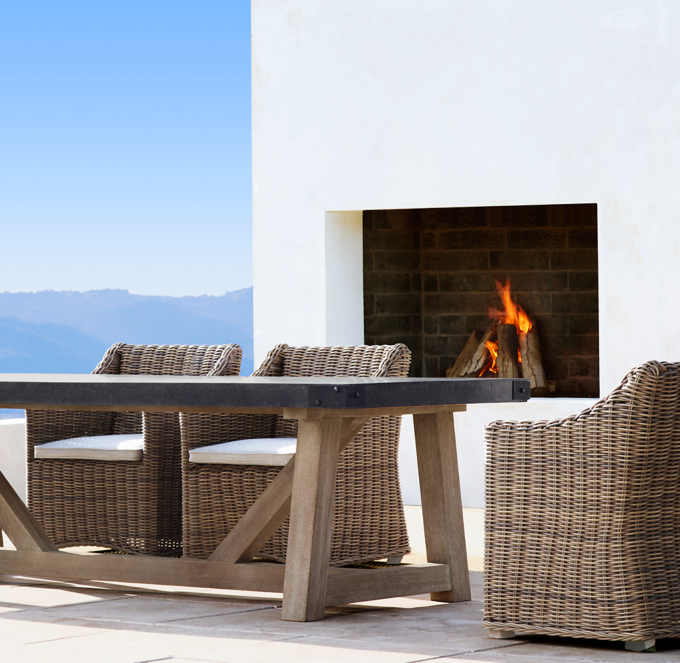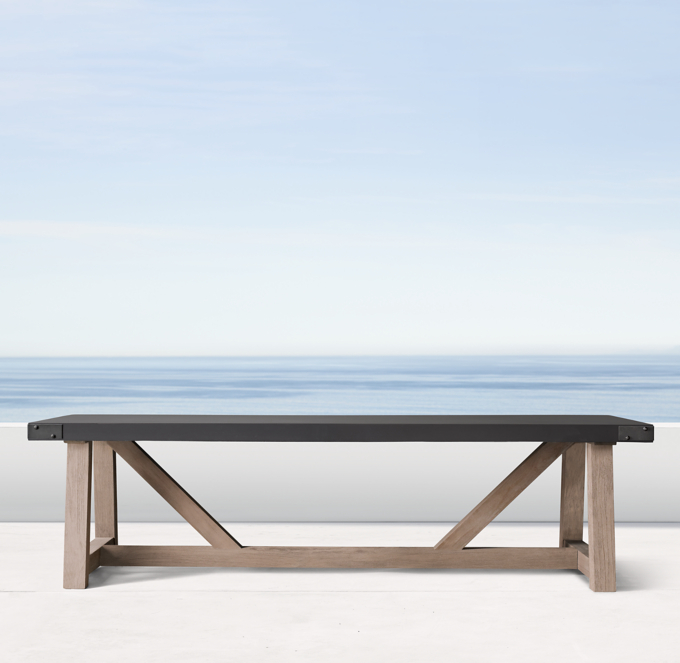 French Beam Concrete & Teak Rectangular Dining Table