Hal Morey: Grand Central Station
Sunlight streams through the Beaux Arts clerestory windows of New York's Grand Central Station in Hal Morey's 1930s-era photograph. The brilliant shafts of light contrast with the dark forms of travelers moving through the station below. A timeless representation of a quintessential New York experience.
Show Details +
Dimensions
Art: 30½"W x 43½"H
Frame: 39¾"W x 53¾"H overall
Weight: 46 lbs.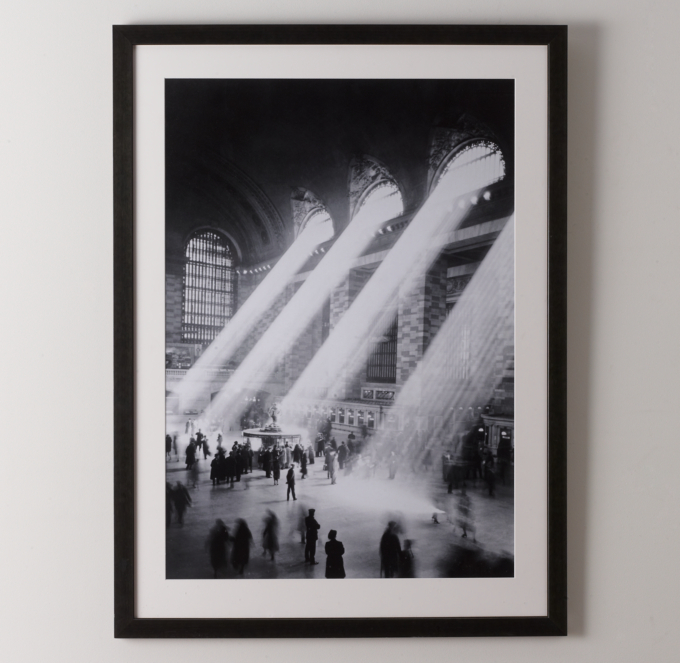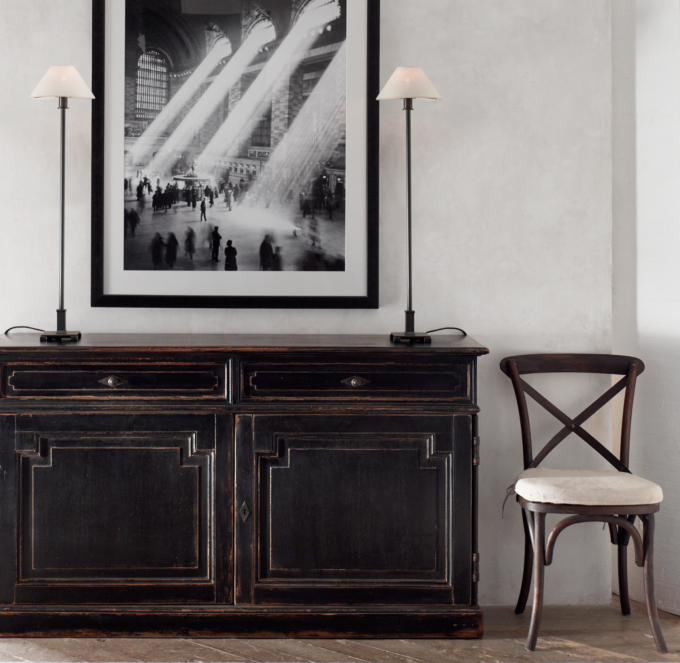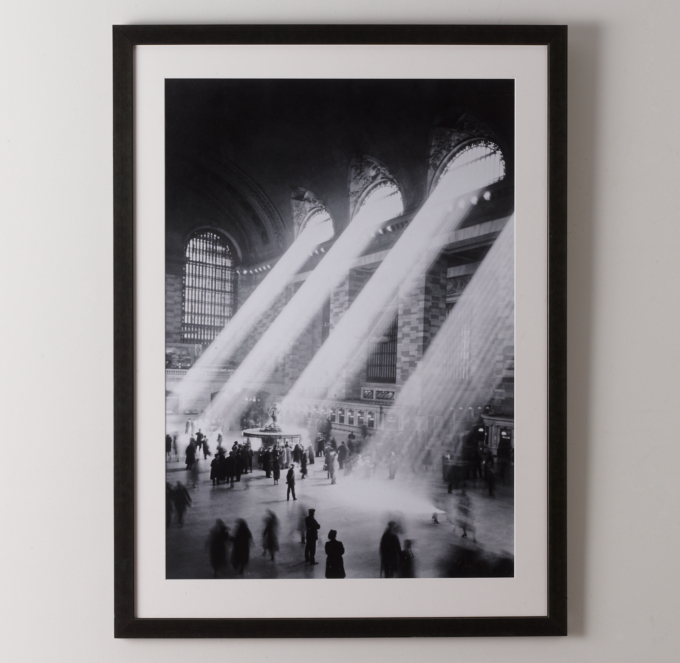 Hal Morey: Grand Central Station