Task lamps have held factory pride-of-place for more than a century, but it took modern eyes to put them to use overhead at home. Our chandelier unites four adjustable lights on a stout frame, to position wherever you require directed, out-of-the-way illumination.
Show Details +
Dimensions
Small: 27½"L x 15¾"W x 19¼-33½"H; 25 lbs.
Large: 27½"L x 15¾"W x 34-62"H; 32 lbs.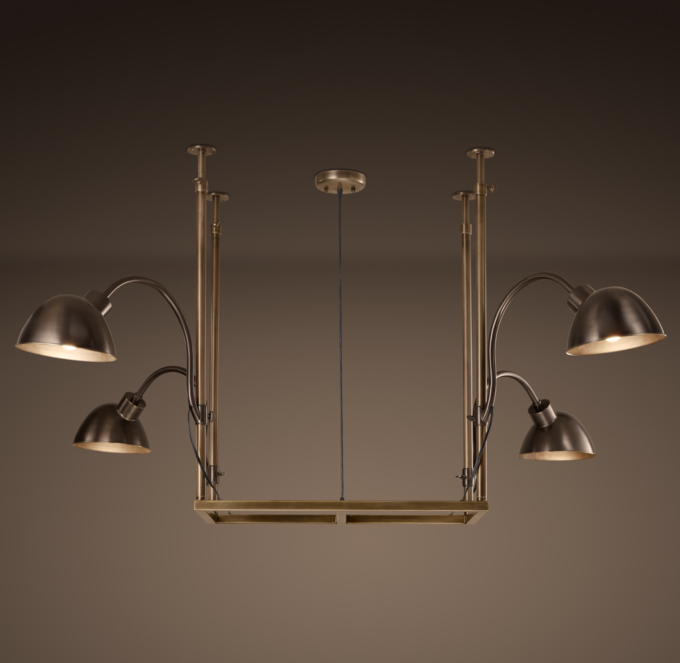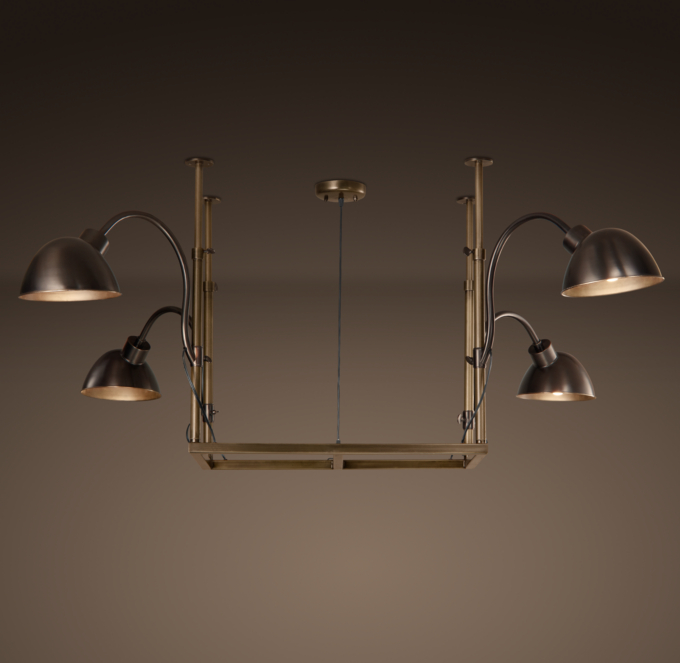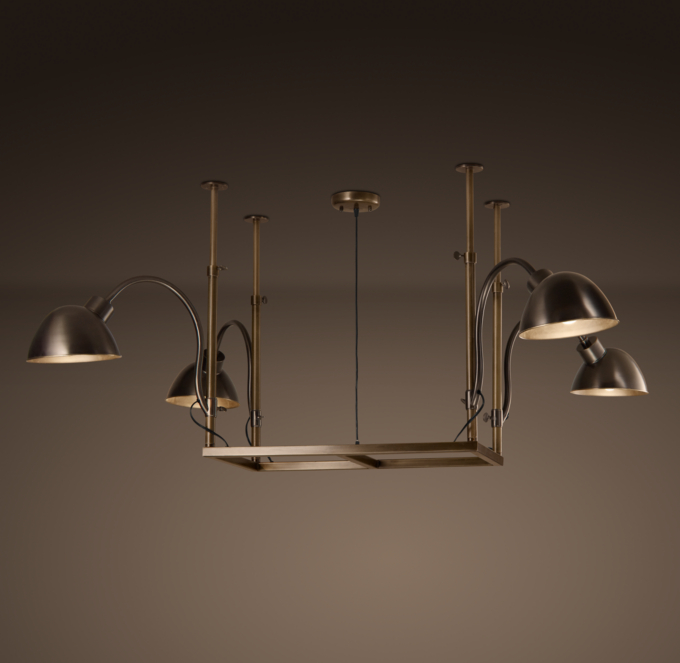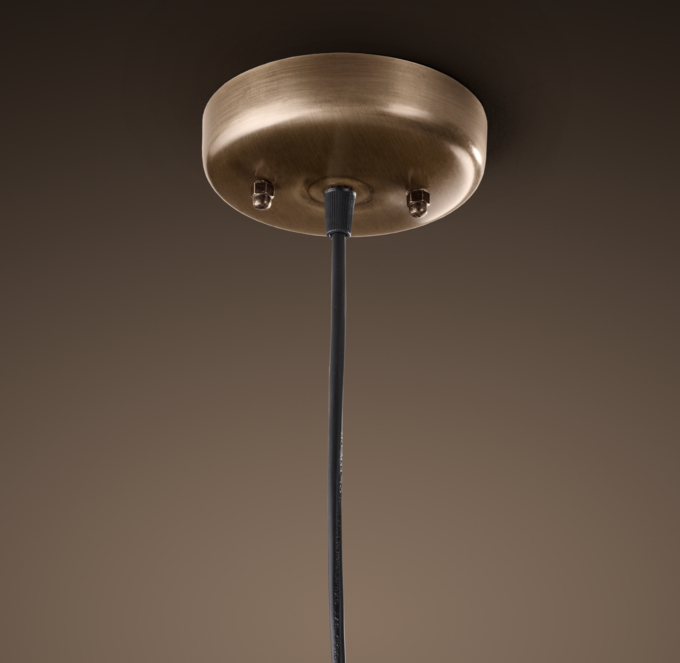 Large size shown.