Richards' Trunk 21" Cube
- No Longer Available -
After seemingly circling the globe, a canvas-clad steamer trunk landed at a famed European antiques market. It was battered and worn, but its careful construction and handsome detailing marked it as bespoke luggage, crafted in early 20th-century England for a traveler of discerning taste (a traveler whose name – according to the brass plate mounted above the latch – was Tom Richards). Plucked from potential obscurity, the trunk made its way to the workshop of Timothy Oulton, where it was painstakingly dismantled – every pin removed and measured, every hinge and brace scrutinized. And from that well-made, well-traveled trunk, a collection was born. Our polished aluminum version was inspired by the gleaming nose cones and fuselages of mid-20th-century aircraft, clad in a patchwork of polished aluminum panels accented with exposed steel screws.
Show Details +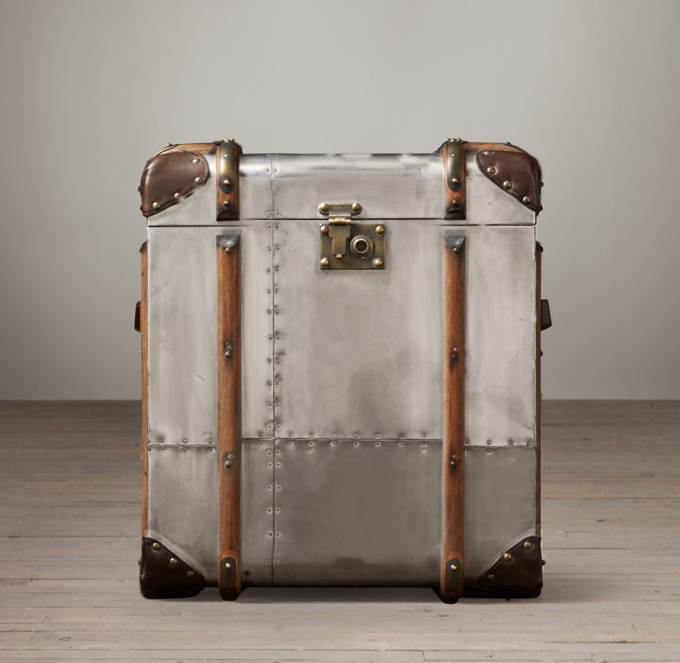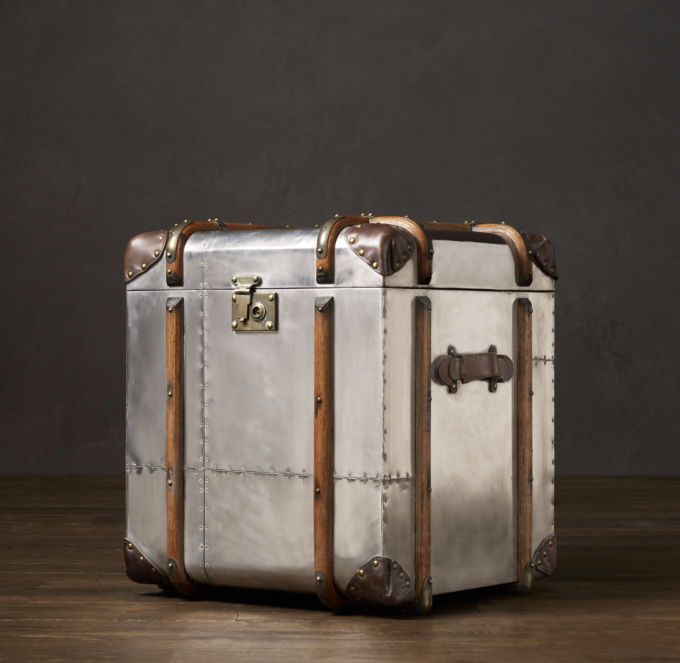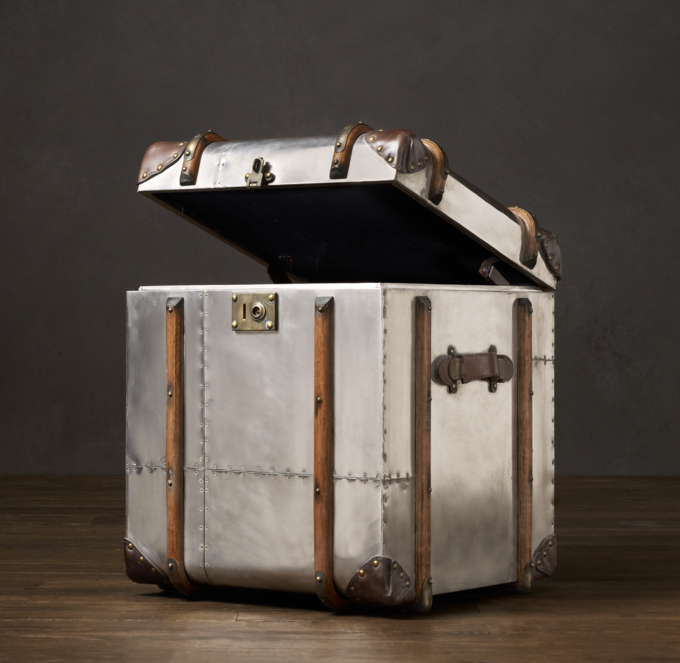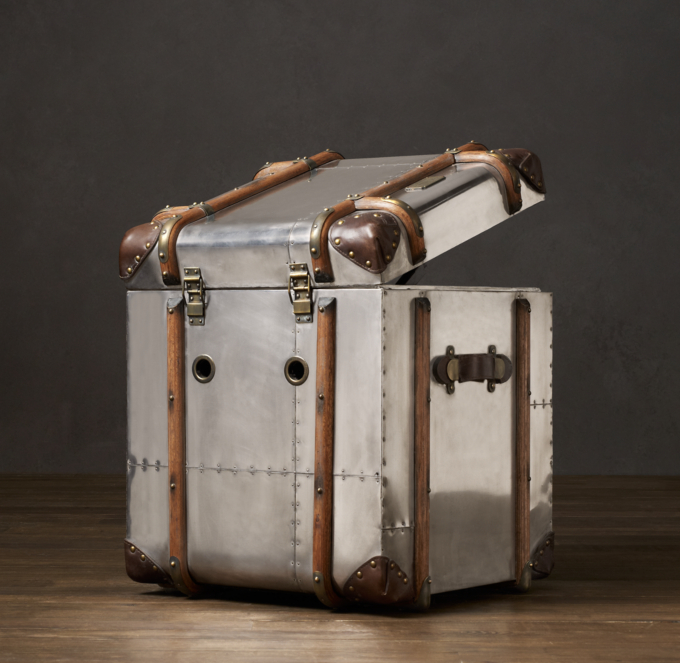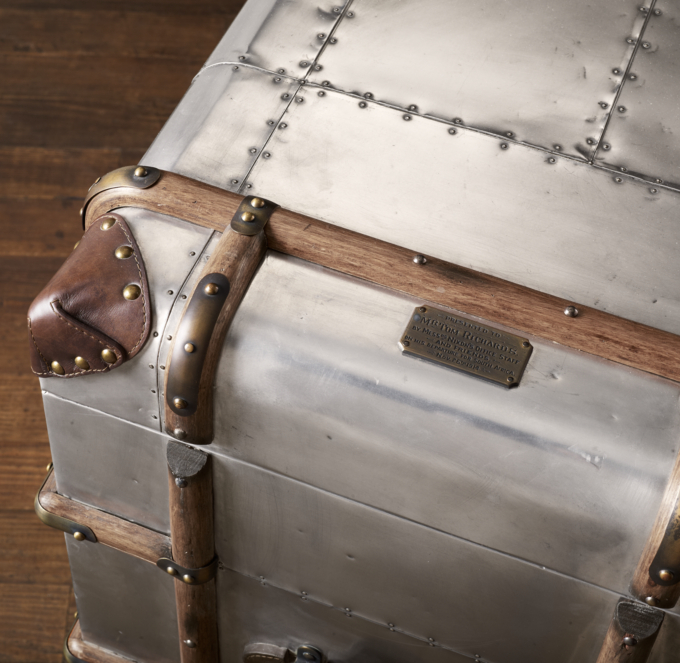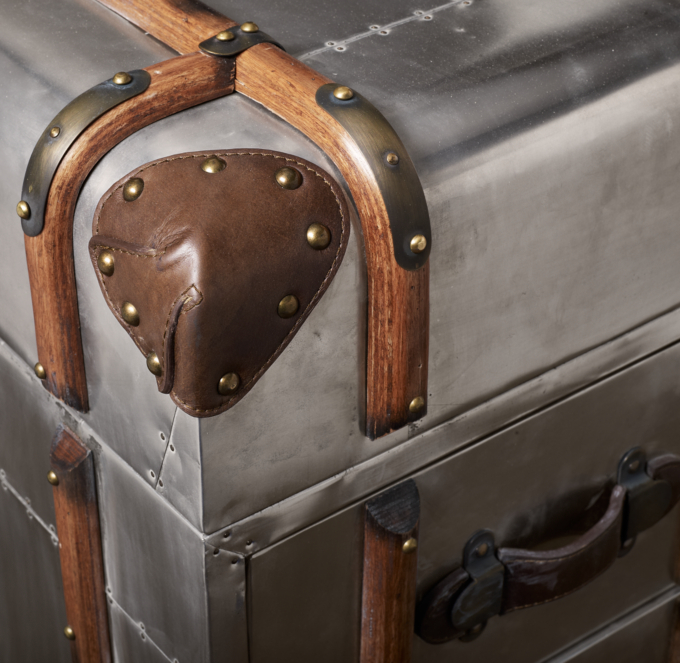 Product Not Available
We're sorry. This product is no longer available
Please continue browsing.