Lorraine Architectural Railing Sconce

We quarried architectural treasures from vintage railings, recreating and repurposing them as distinctive metal accent lighting. Crafted from cast iron and steel, they have a weathered, distressed patina that mimics that of the original found objects.

Show product details...

Dimensions

5¾"L x 5¼"W x 44"H
Weight: 13 lbs.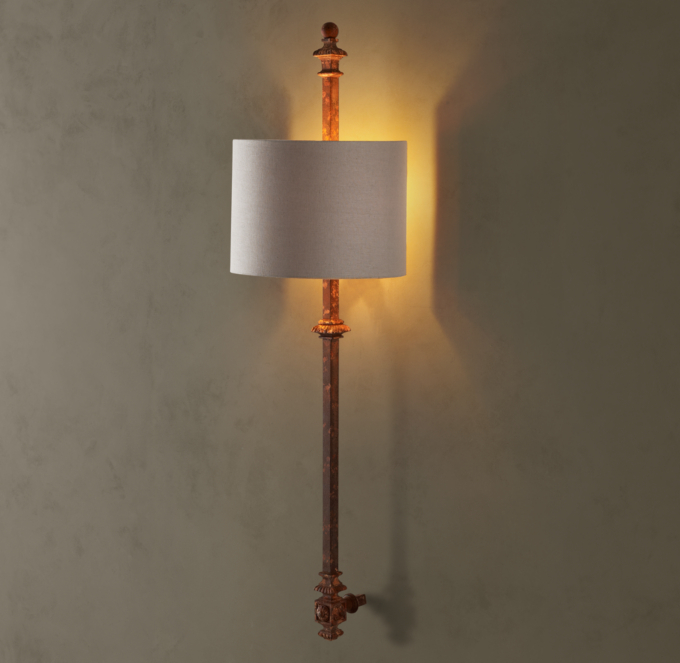 Lorraine Architectural Railing Sconce