Salvaged Oak Distillery Gear Mirror
$695
Salvaged oak and hardwood from a Tennessee distillery lend character and weathered warmth to our mirror, which takes its shape from an antique foundry mold, right down to the manufacturer's model numbers. Handcrafted and aged to echo this vintage legacy, each piece is one of a kind.
Show product details...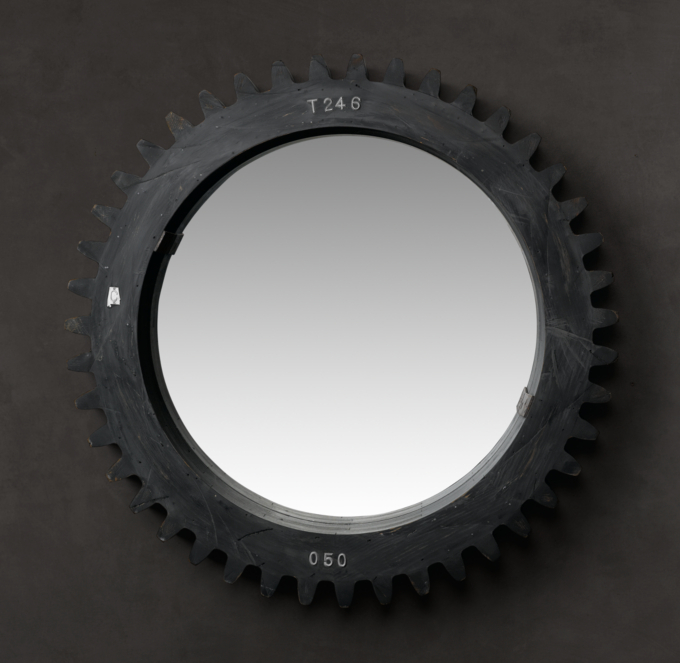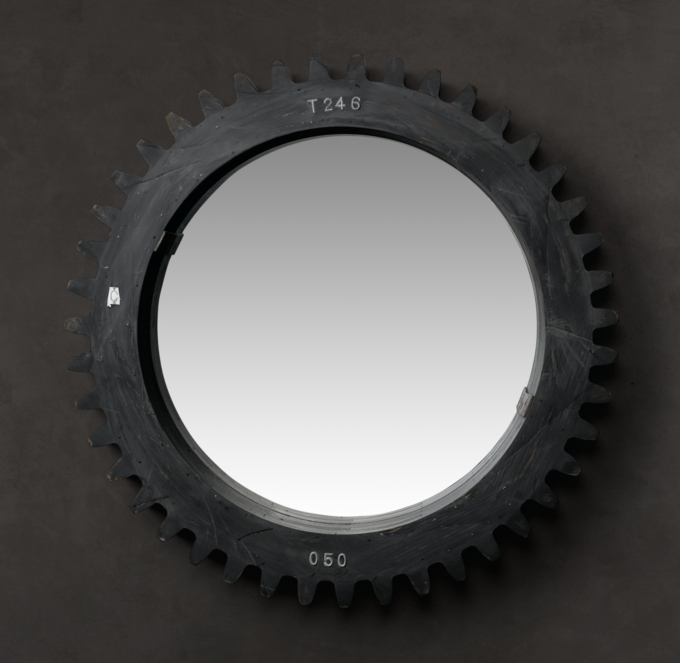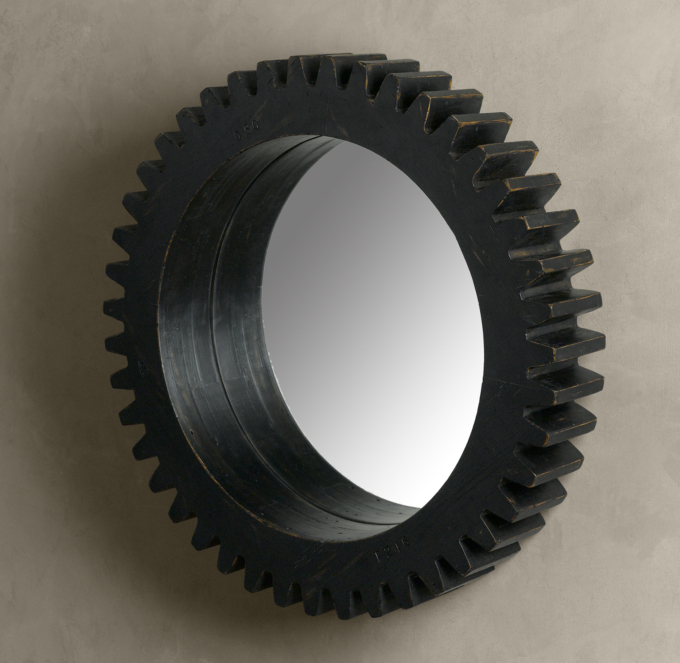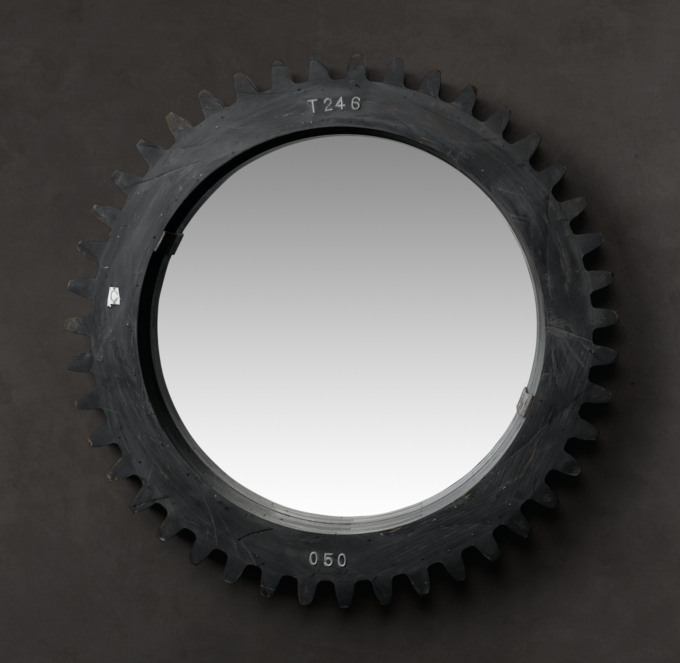 Salvaged Oak Distillery Gear Mirror
- 36" diam., 6"D; 59 lbs.