Foucault's Iron Orb Sconce Rustic Iron

The gyroscope created by 19th-century experimental physicist Léon Foucault inspired our openwork globe sconce. Its double-gimbal iron frame is built around a nucleus of upraised lights – an homage to Foucault's study of the earth's rotation.

Show product details...

Dimensions

79"L cord
18" diam., 9"D
Weight: 4.5 lbs.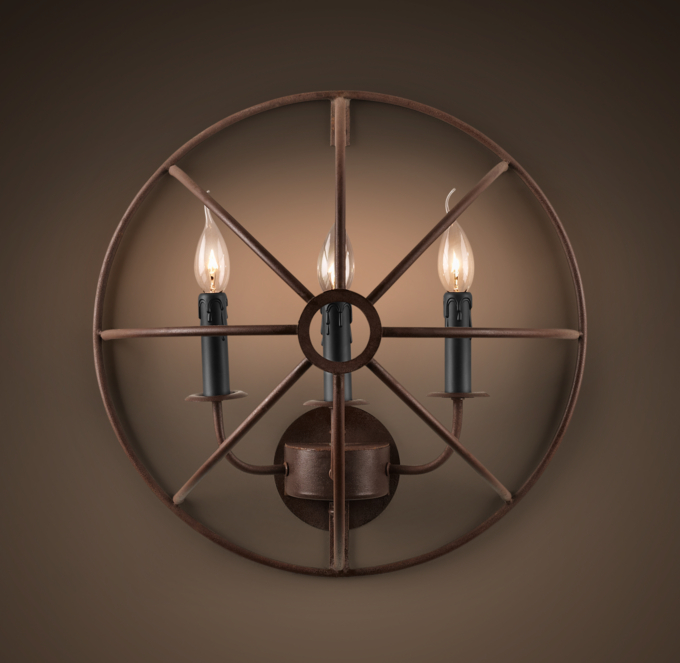 Foucault's Iron Orb Sconce Rustic Iron