Shown (top to bottom) in arctic fox, lynx, chinchilla, coyote, mink and sable.

Indulge in the sumptuous feel of fur with our luxury faux collection. Artfully woven from finely spun strands, our throws beautifully re-create the natural weight, depth of color and indulgent softness of genuine fur.

Show product details...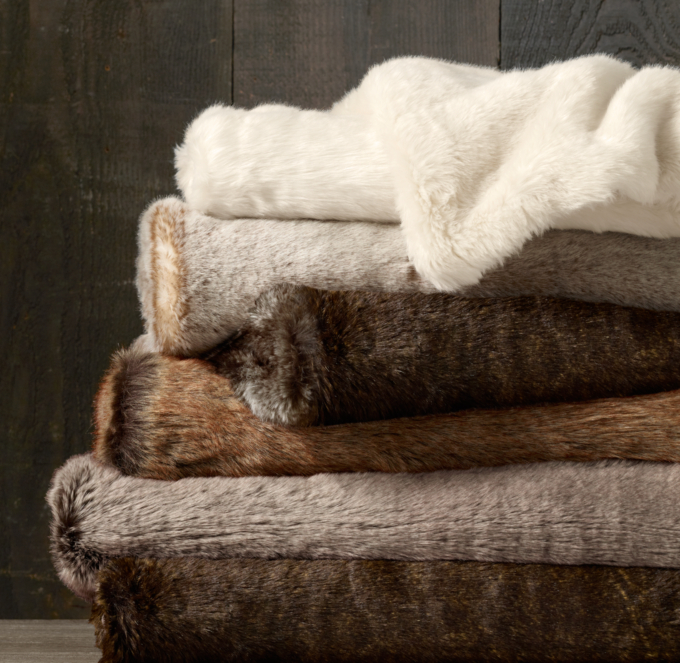 Luxe Faux Fur Throws
- 50" x 60"