1910 SQUIRREL-CAGE FILAMENT BULB
Known for the brighter, whiter light they cast, long-lasting tungsten-filament bulbs have set the standard in incandescent lighting for over a hundred years. We have replicated one of the earliest and most popular models, a circa 1910 design known as a "squirrel cage" for its circle of vertical carbon filaments. Position it behind a clear shade or in an exposed socket, where its ambient glow may be enjoyed from all sides.
Show product details...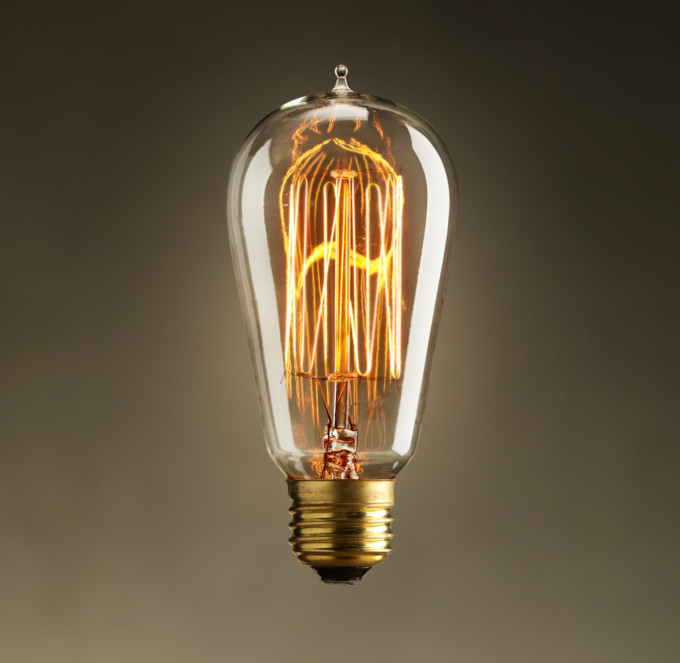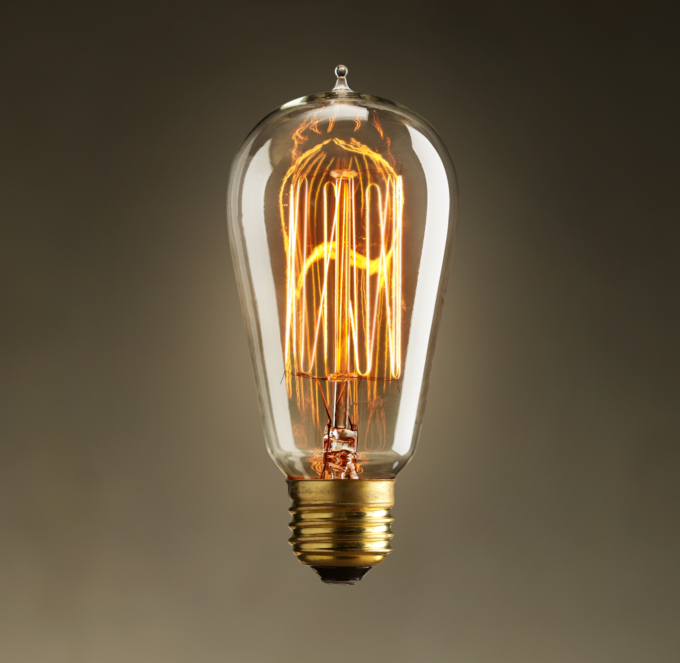 Shown in clear.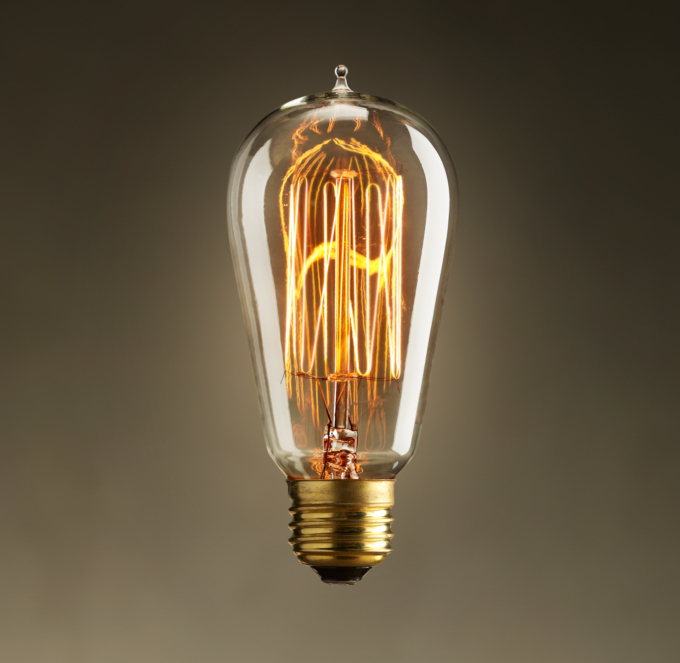 1910 SQUIRREL-CAGE FILAMENT BULB
- 2¼" diam., 5"L