Studies in brawny athleticism, these cast-metal figures were sculpted to stand atop vintage trophies. Our faithful reproductions capture the remarkable detail and burnished patina of the original bronzes – small-scale works of art that salute the enduring spirit of competition.
Show product details...
Dimensions
3¾"W x 4¾"D x 8½"H; 3 lbs.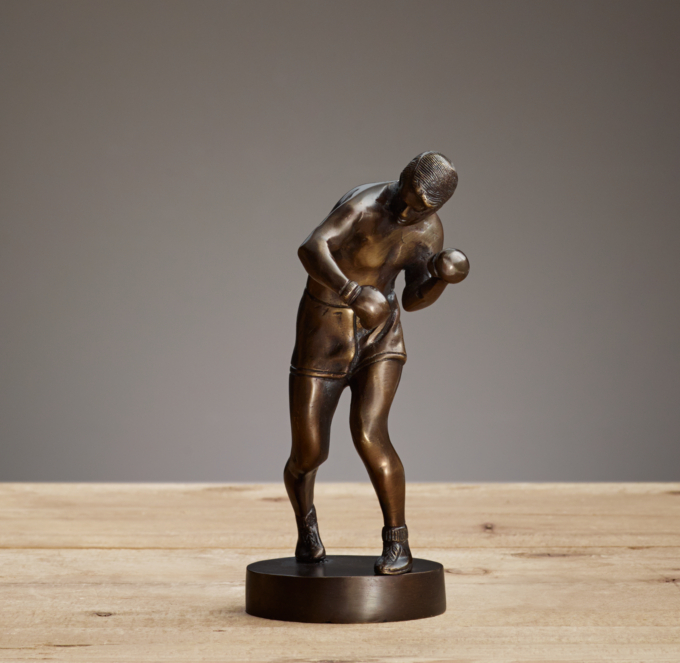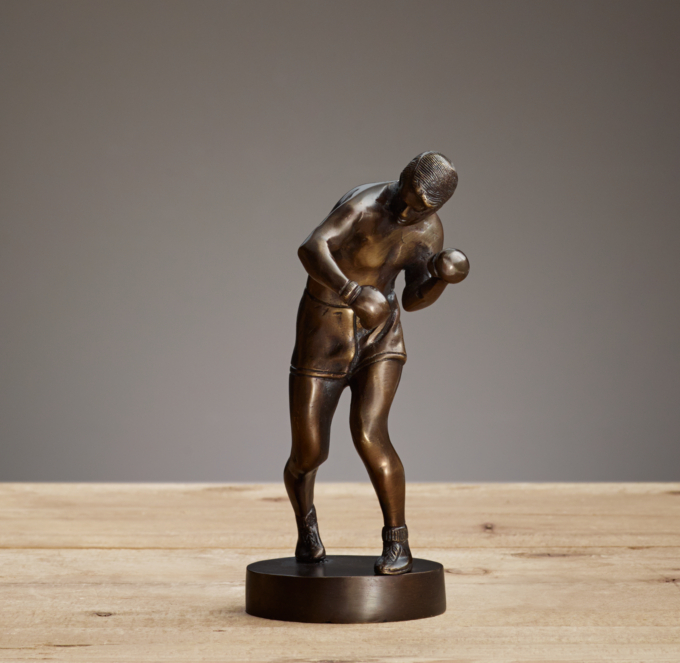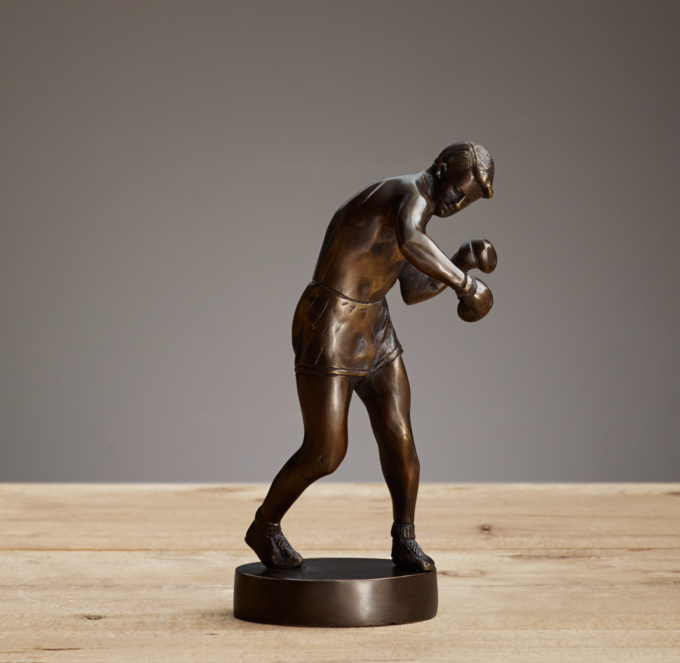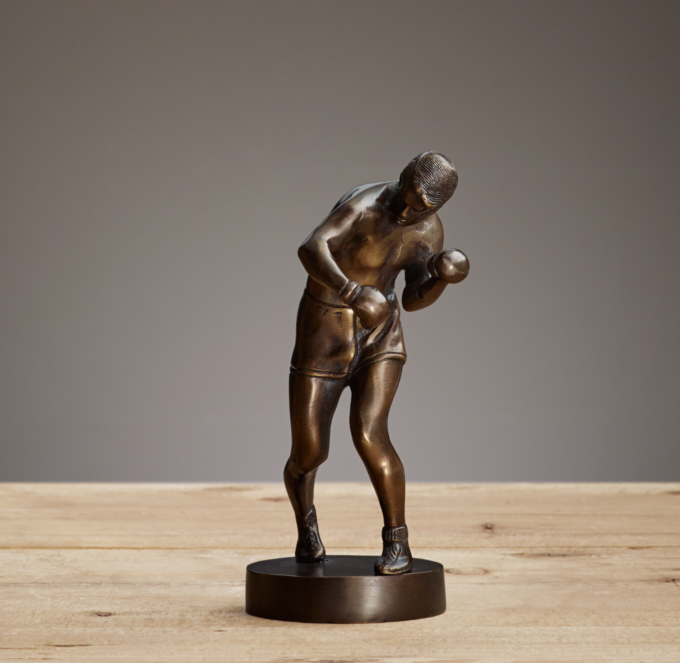 Bronze Boxer Small
- 3¾"W x 4¾"D x 8½"H; 3 lbs.