Harlow Crystal Rectangular Chandelier 42" - Grey Iron
$3195
Inspired by a German chandelier from the 1970s, our fixture evokes the boldness and glamour of the era. A band of faceted crystal glass prisms reflects and refracts the light, capturing the essence of emerald-cut diamonds.
Show product details...
Dimensions
42" Chandelier: 41½"W x 17"D x 12¼"H; 126.5 lbs.
74" Chandelier: 73½"W x 17"D x 12¼"H; 225 lbs.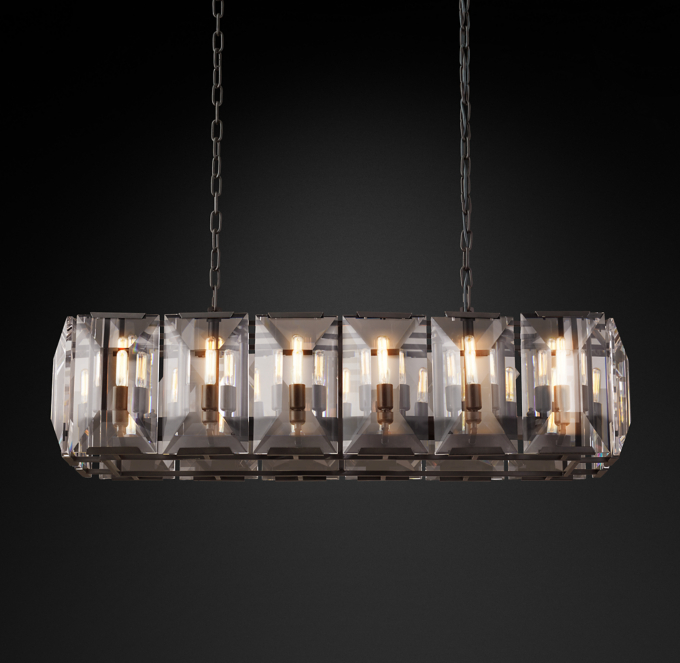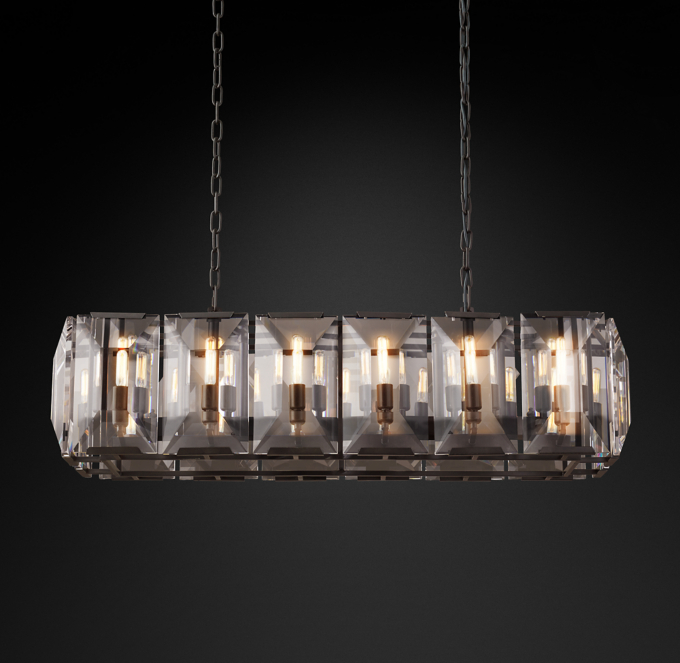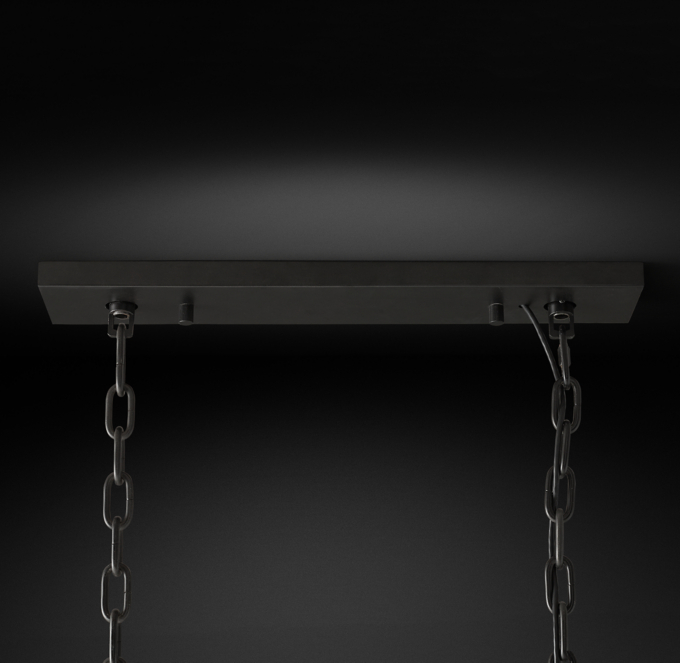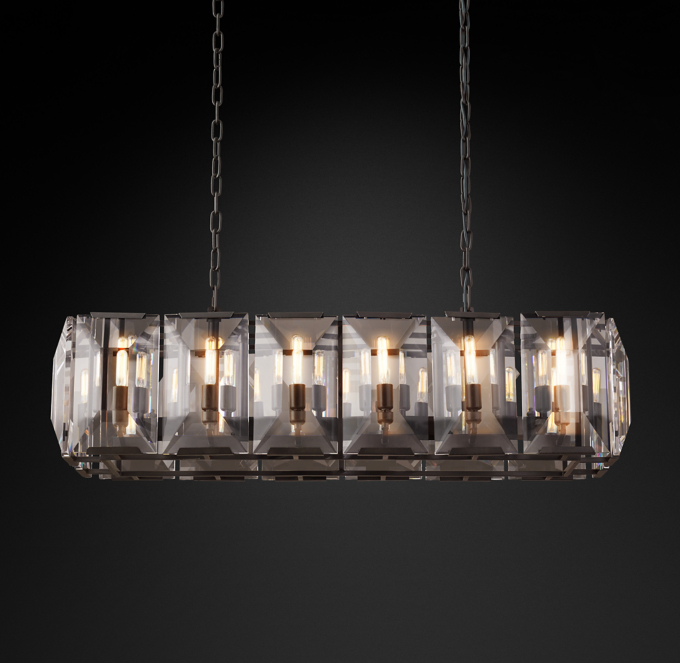 Harlow Crystal Rectangular Chandelier 42" - Grey Iron