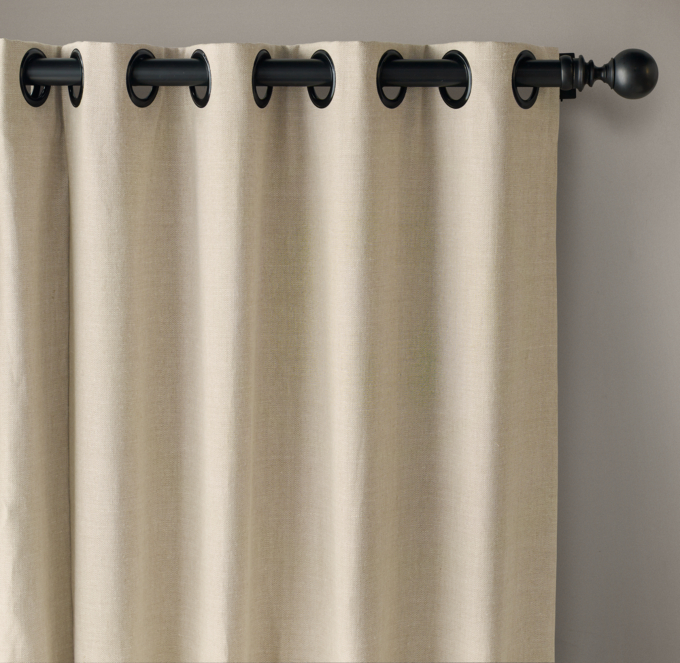 Product Description
Soft folds of fabric glide easily along a track, creating a look that's simple and elegant. Our custom Ripple Fold drapery panels are made using nearly twice as much fabric as ready-made panels for built-in fullness. Designed and handcrafted in the USA, they're available in Belgian heavyweight textured linen. Richly textured and substantial in weight, our linen is masterfully crafted from the world's finest Belgian flax. The fabric is loomed at Libeco-Lagae, the oldest and most venerable mill in Belgium. Use our drapery panels alone, combine them with our custom shades or layer them on the same window.
Shipped to your home in 14 days.
Show product details...
Custom Belgian Heavyweight Linen Grommet Drapery
Custom Belgian Heavyweight Linen Grommet Drapery