1950s Guilmin's Parisian Métro Map
$1095
A careful reproduction of a 1950s map of the Paris métro lines was originally published in the famed Plan de Paris par Arrondissement street guides by Guilmin/Leconte. Our map is dramatically enlarged to grand-scale proportions and displayed in a wood frame.
Show product details...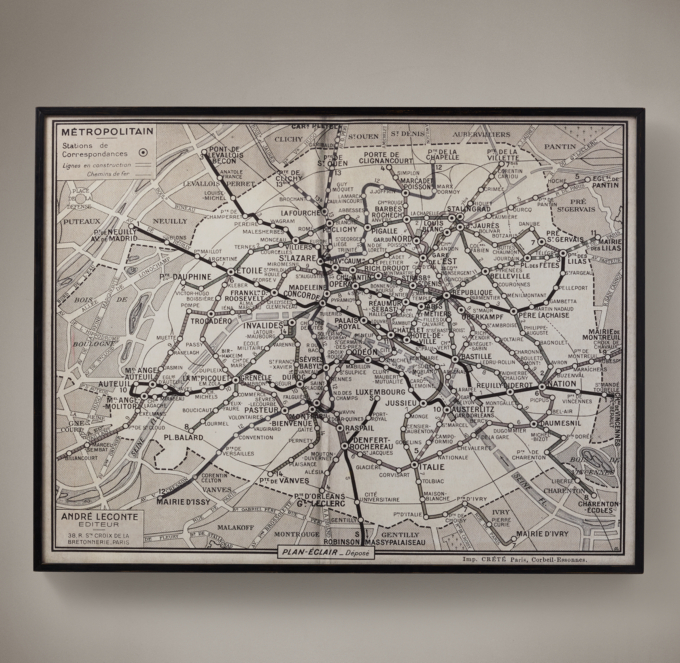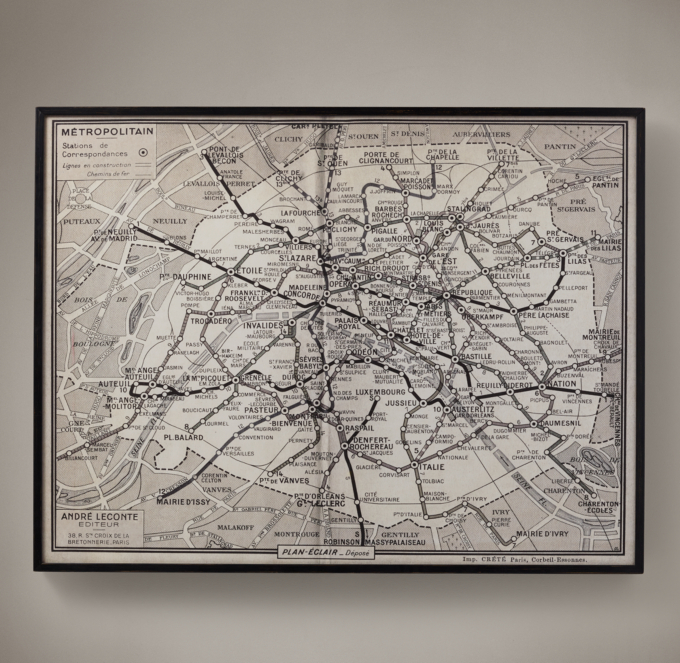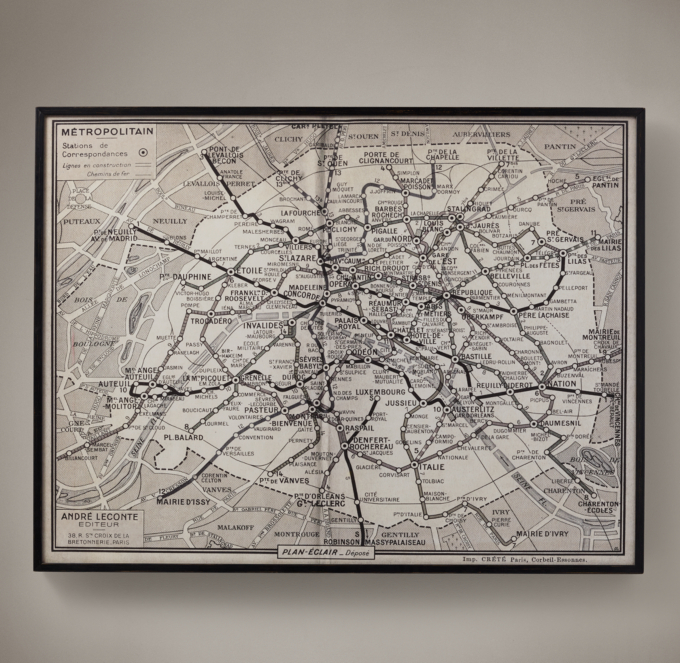 1950s Guilmin's Parisian Métro Map
- 60"W x 46"H; 55 lbs.