1940s Hollywood Studio Floor Lamp

Industrial in mien and function, our exacting reproduction of a 1940s Hollywood studio light is as solidly built and maneuverable as its predecessors. Originally designed to illuminate the famous faces of film, the height adjusts manually from 47" to 67". Crafted of solid cast aluminum and steel, it's a classic of the genre.

Show product details...

Dimensions

Overall (including lamp and stand): adjusts from 80"H to 88½"H
Base: 46" diam.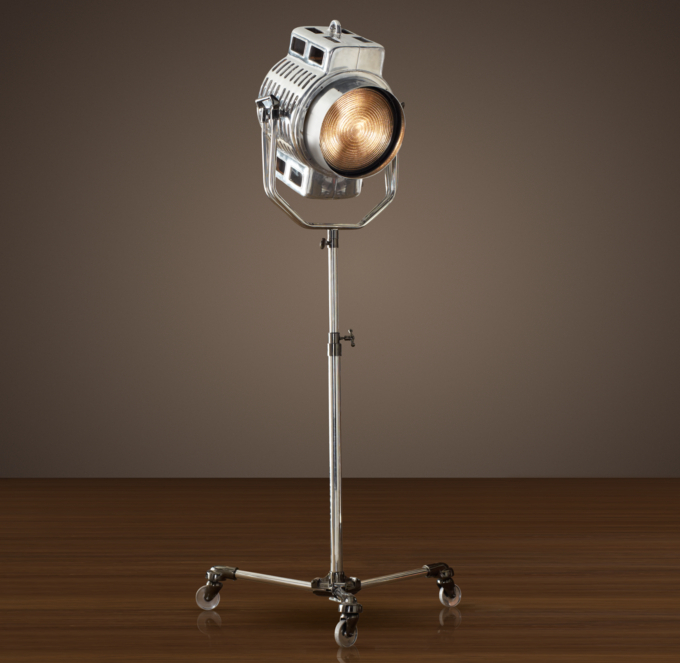 1940s Hollywood Studio Floor Lamp