Re-creating a historic silver antique from Buenos Aires, our mirror captures the ornate décor brought from Spain to the New World centuries ago. With its beaded double borders and a crowning emblem, the mirror is grand in style and scale.
Show product details...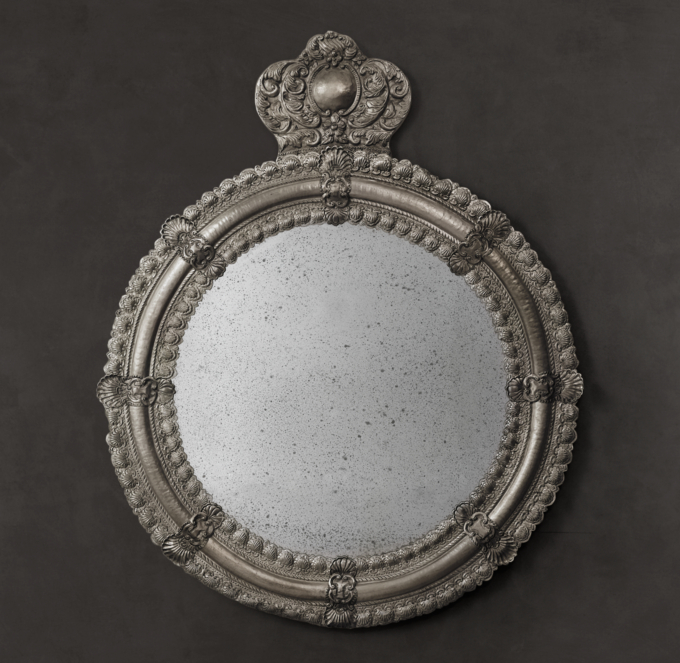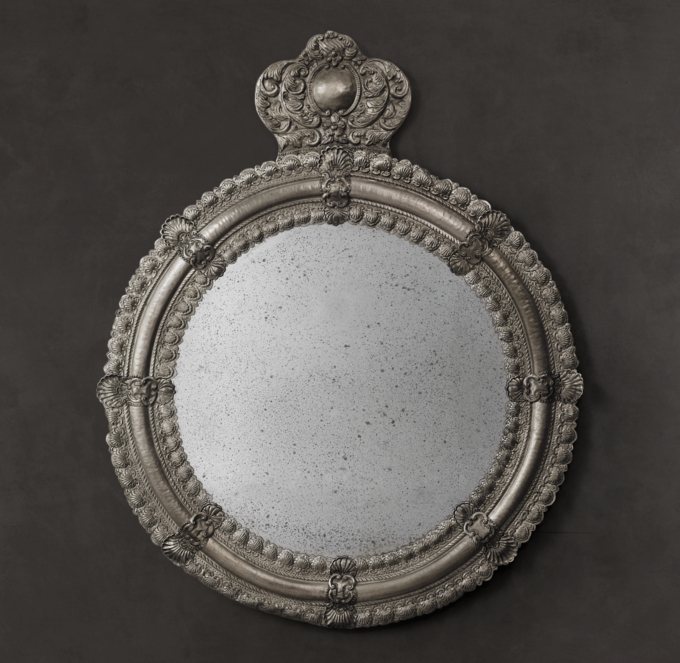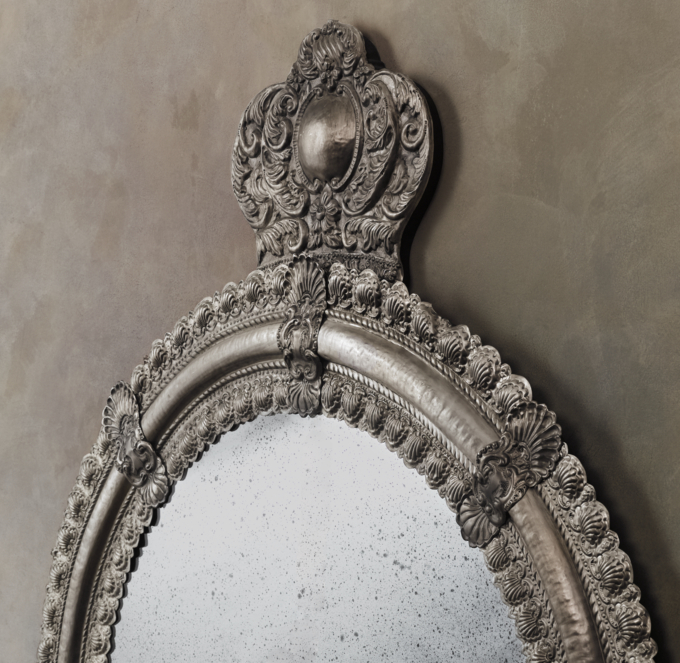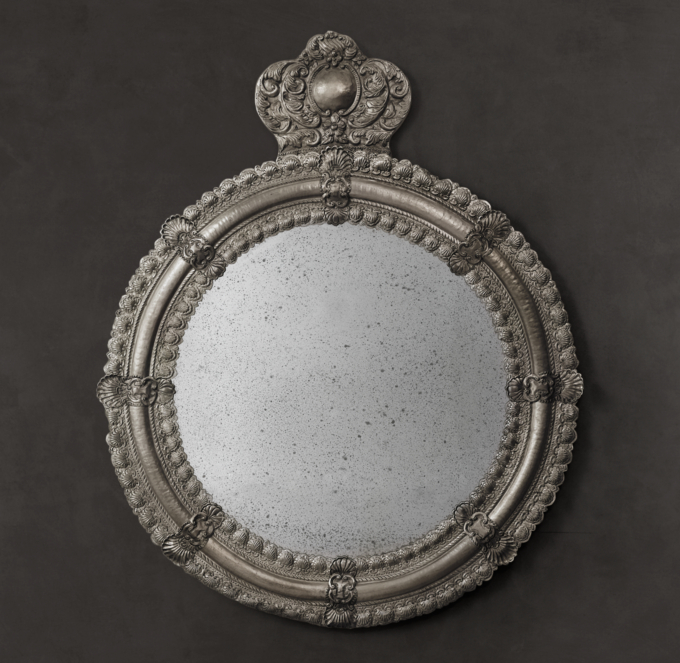 Argentinian Crown Mirror
- 42"W x 53"H; 35 lbs.