19th C. Rococo Iron & Smoke Crystal Sconce 18" - Matte Natural Iron
We balanced the opulence of an 18th-century crystal chandelier with a rustic iron frame forged into curving scrollwork. Three bulbs are supported by a rustic iron frame, accented with a profusion of crystal glass, precision-cut and polished for optimal refraction and sparkle.
Show product details...
Dimensions
Overall: 17¾"L x 10"W x 21¾"H
Weight: 6.5 lbs.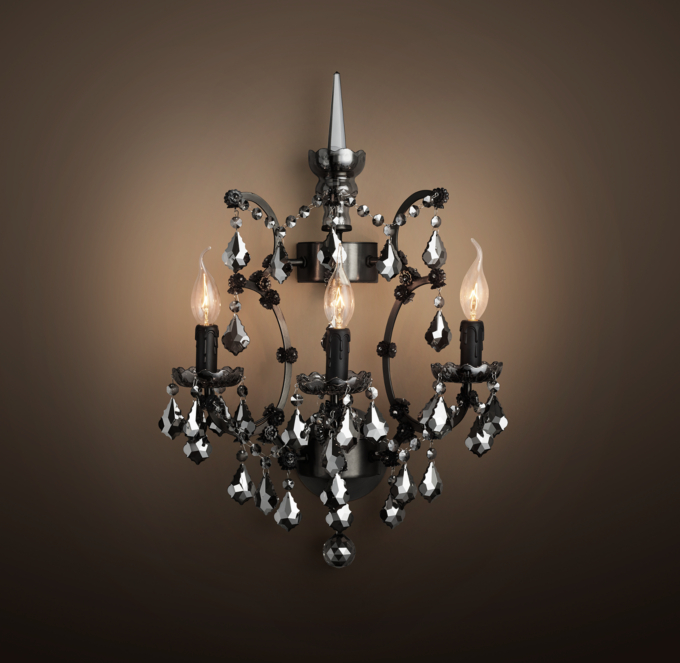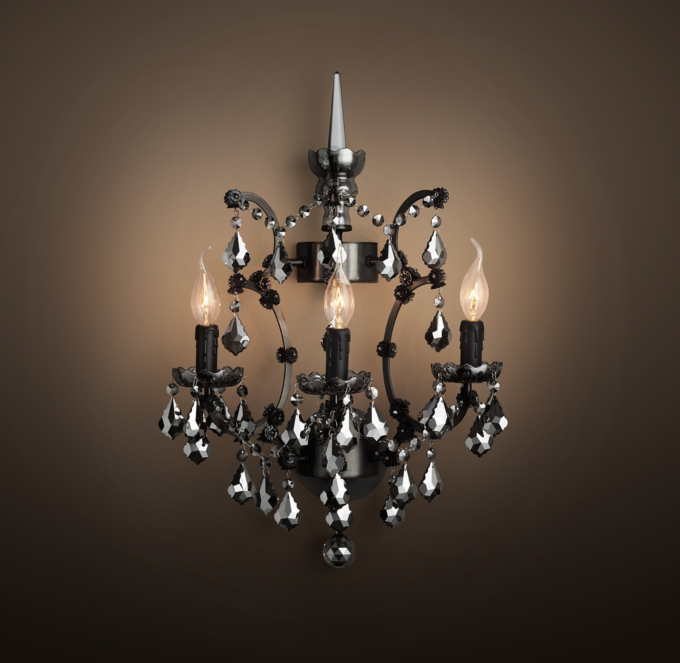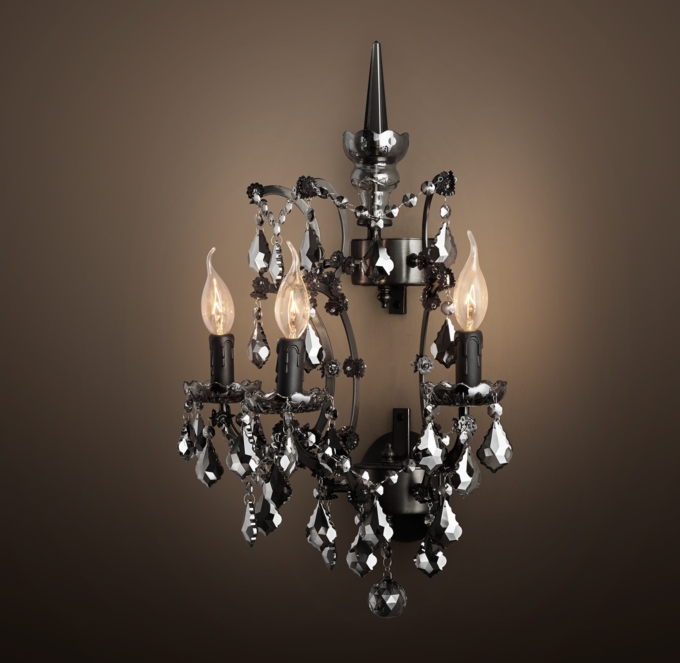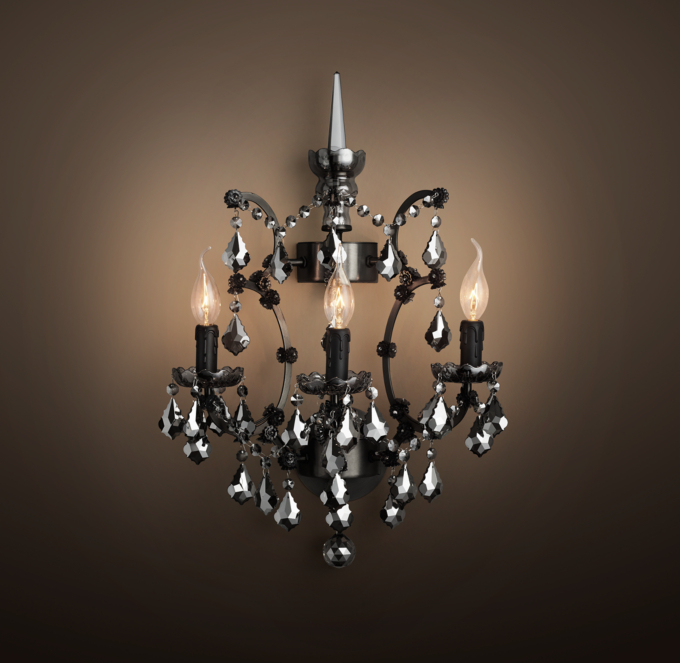 19th C. Rococo Iron & Smoke Crystal Sconce 18" - Matte Natural Iron