Hermetus Bottle Opener & Resealer
Avoid the heartbreak of fizziness gone flat with this simple, ingenious tool. One end effortlessly opens beer or soda bottles. The other slides over the open bottle top and grips it tight, forming a spill-proof hermetic seal that keeps bubbles from escaping.
Show product details...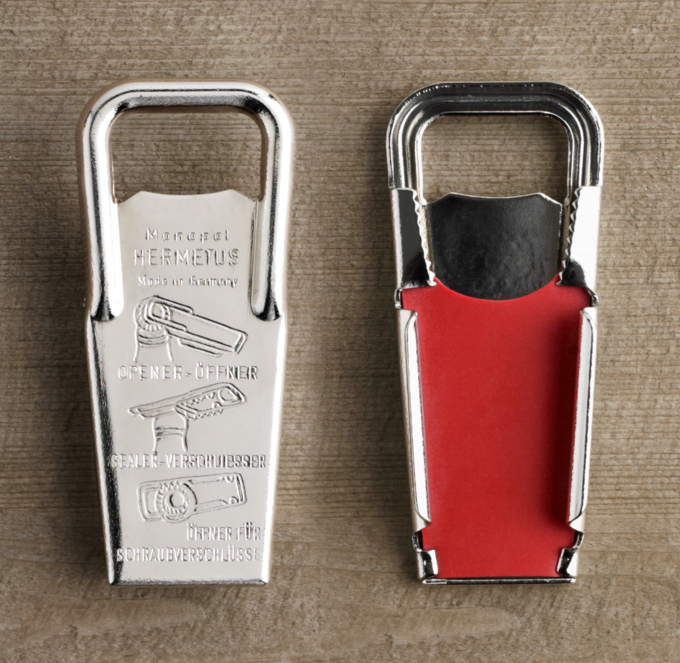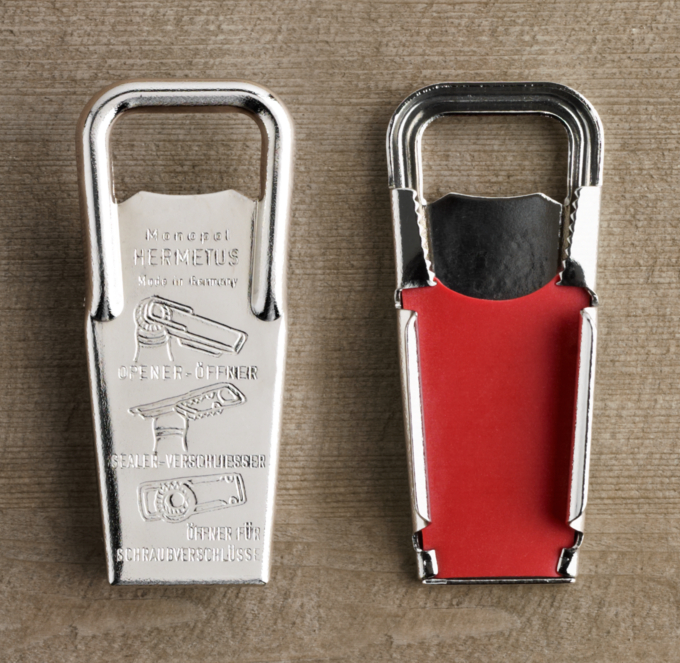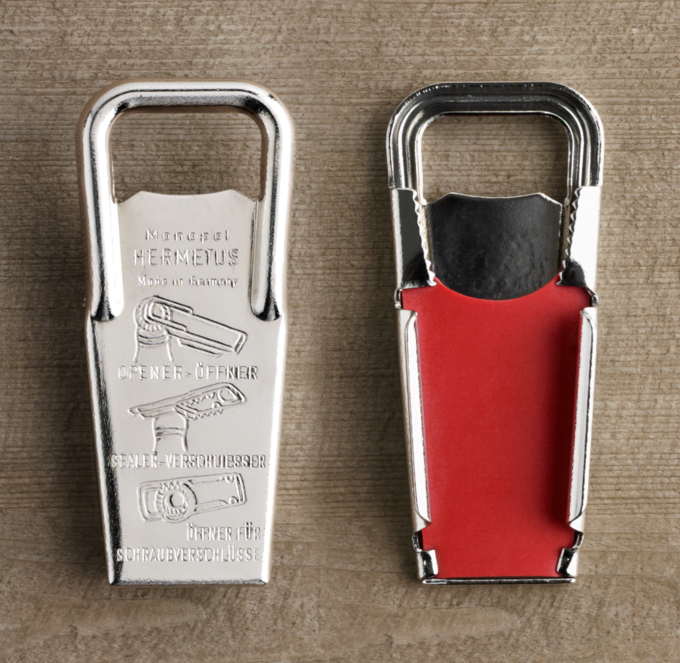 Hermetus Bottle Opener & Resealer
- 3½"L x 1¼"W