Starboard Milk Glass Sconce Antique Brass
$289 - $349
Special

$219 - $249
With a pedigree from the British Royal Navy, this once color-coded lamp was used to communicate vital information to other Allied ships and aircraft during wartime. Discovered after more than 50 years in storage, its gunship grey paint has been professionally stripped and painstakingly polished to shipworthy perfection.
Show product details...
Dimensions
Small: 5¾"L x 4¾"W x 11"H; 6 lbs.
Large: 6¾"L x 5½"W x 13¾"H; 7.8 lbs.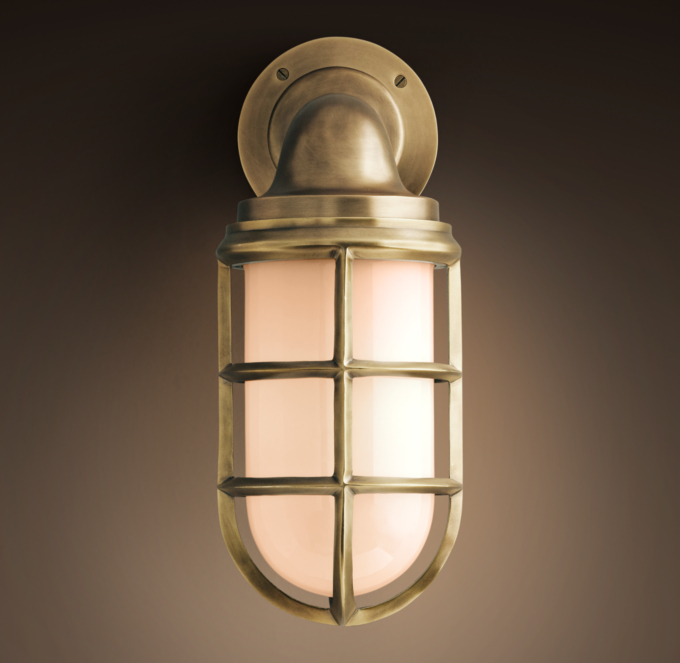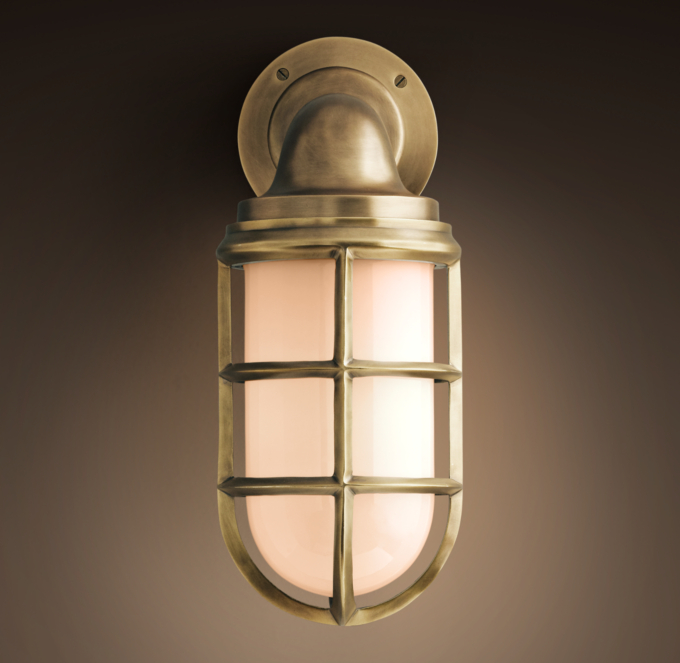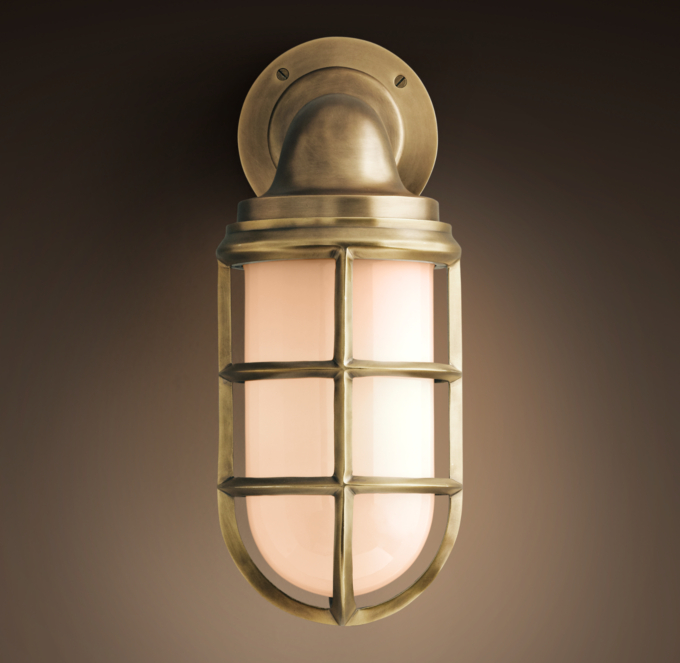 Starboard Milk Glass Sconce Antique Brass
$289 - $349
Special

$219 - $249