Inspired by the fanned tail feathers of a peacock – known as "the bird with a hundred eyes" – our mirror's hand-carved wood frame is dotted with row upon row of aged nickel-silver glass. Skilled artisans inset the tiny mirrors with care, creating a detailed accent that reflects light from every angle.

Show product details...

Dimensions

41"W x 6"D x 33½"H; 22 lbs.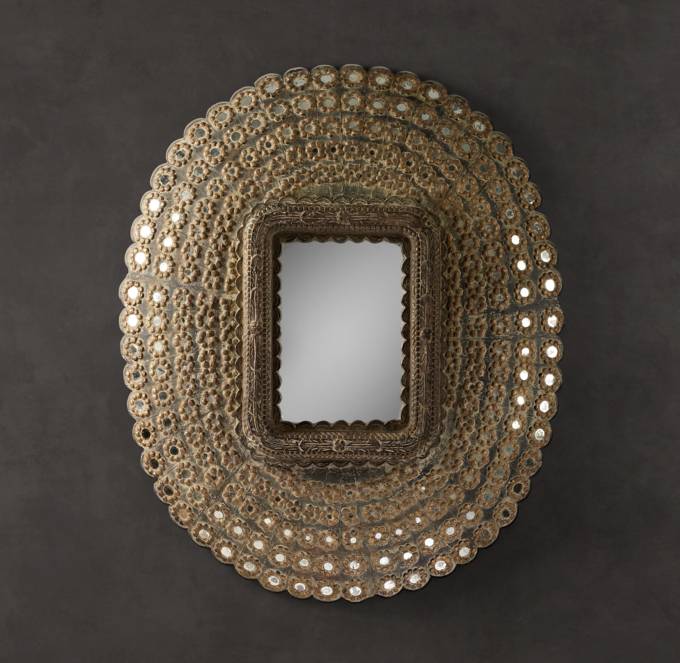 Peacock Mirror
- 41"W x 6"D x 33½"H; 22 lbs.