Shown (left to right) in coyote, arctic fox, lynx, mink, chinchilla and sable.

For an extra-indulgent gift, slip favorite vintages into this sumptuous fur wine bag from our luxurious faux collection. Artfully woven from finely spun strands, the bag beautifully re-creates the natural weight, depth of color and indulgent softness of genuine fur.

Show product details...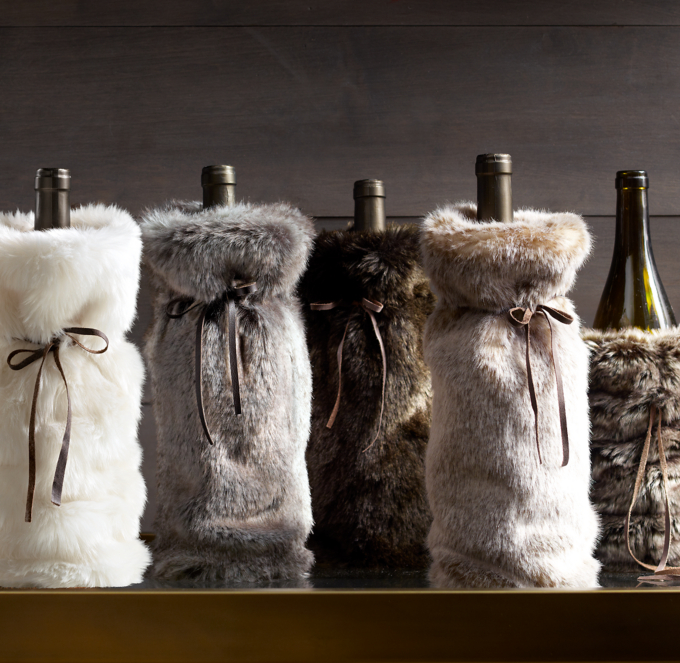 Luxe Faux Fur Wine Bag
- 1¼" diam., 12"L