Sputnik Filament Chandelier Polished Nickel Large

An industrial salute to mid-century ingenuity, our iconic chandelier was inspired by last century's Space Race between the United States and Russia – and retrofitted with Edison-style filament bulbs developed even earlier. Its slim metal arms hold lights in orbit around a center sphere.

Show product details...

Dimensions

Overall: 40¼" diam., 71¾"H
Adjustable Rods: one 6", two 12" and one 16" (included)
Weight: 34 lbs.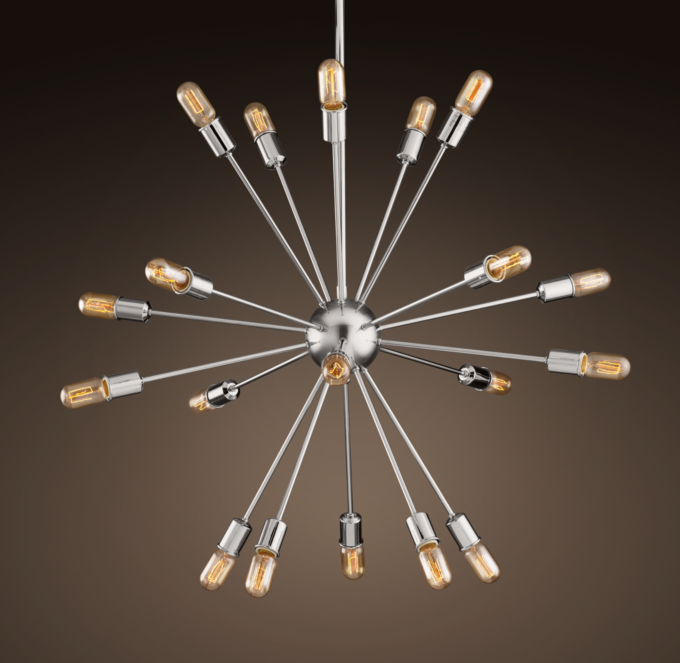 Sputnik Filament Chandelier Polished Nickel Large