Blackhawk Secretary Trunk

Inspired by the gleaming nose cones and fuselages of mid-20th-century aircraft, this trunk is clad in a patchwork of polished aluminum panels accented with exposed steel screws. Rounded corners and inset drawer pulls give it sleek, aerodynamic lines.

Show product details...

Dimensions

41"W x 30"D x 77"H
Weight: 525 lbs.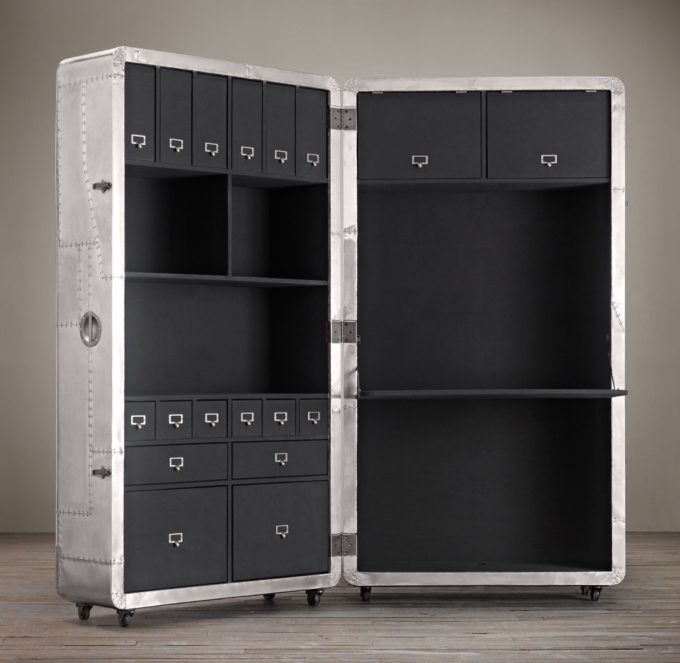 Blackhawk Secretary Trunk