Vintage Hat Molds

$169 - $249

Special

$149 - $219

Vintage hat molds are among the most sought-after industrial antiques, prized for their sculptural forms and their connection to a more dapper age. Using antique Argentine molds as our model, we've reproduced the fedora, gaucho and bowler hats.

Show product details...

Dimensions

Bowler: 10'L x 9"W x 14"H; 12 lbs.
Fedora: 10"L x 9"W x 14"H; 12 lbs.
Gaucho: 15"L x 14"W x 21"H; 15 lbs.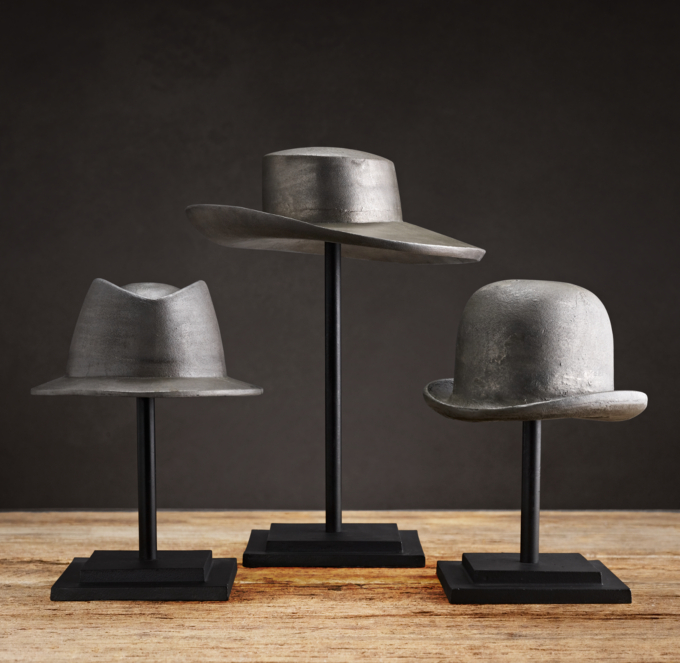 Vintage Hat Molds
$169 - $249
Special

$149 - $219