Shown (clockwise from top left) in arctic fox, sable, chinchilla, coyote, mink and lynx.

Luxe Faux Fur Hot Water Bottle

Melt away the chill with our hot water bottle, luxuriously covered in faux fur that re-creates the natural weight, depth of color and indulgent softness of genuine fur.

Show product details...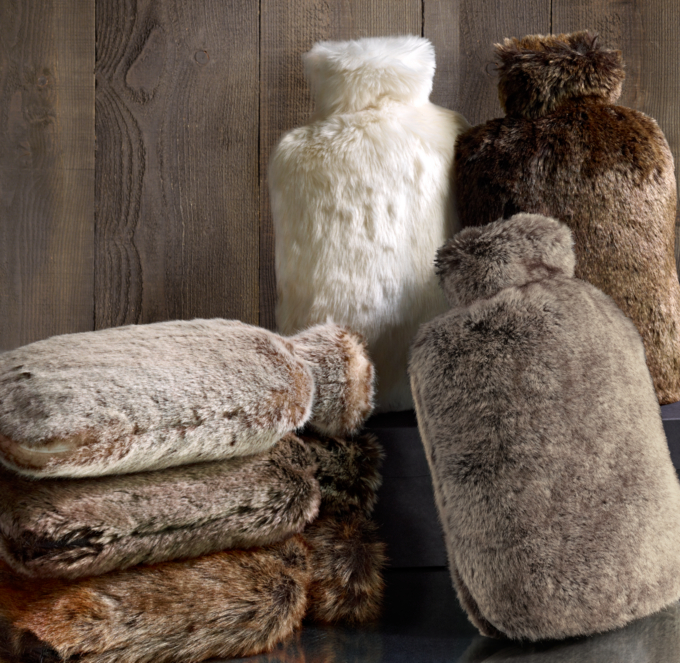 Luxe Faux Fur Hot Water Bottle
- 9"W x 1"D x 14"L