Provence Fountain
Evoking garden or courtyard statuary from the South of France, our striking cast-stone fountain brings Gothic revival design center stage.
Hand-cast from a mold designed by artisans skilled in architectural restoration
Handcrafted in the USA from Campania® Cast Stone, a high-density mix of concrete and aggregate
Hand-applied patina replicates the look of aged stone and will continue to weather over time; no two pieces are exactly alike
Frost resistant
Features a distinctive square column and quatrefoil-shaped basin
Water spills from four jets in the column and recirculates via a submerged pump
No plumbing required
Plugs into any standard 3-prong 110v electrical outlet on a 16' cord
Features a #FT-143 pump
Pump has 800 gallons-per-hour water flow rate
CSA-approved for outdoor use
Assembly required; professional installation required
Made to order
Recommended for use with extra-large cover (sold separately); includes a secure drawstring closure and self-storage bag
Cover protects bowl of fountain from frost damage by keeping water out of the bowl; does not protect entire fountain
Cover is made of durable, breathable Tyvek™ that releases trapped moisture; contains no PVC
Replacement parts are available but not recommended for items with the pietra vecchia finish. To order, call 800.762.1005. ,"This item cannot be shipped to Alaska, Hawaii or Canada
Dimensions
Fountain: 46" diam., 53"H; 814 lbs.
Extra-Large Cover: 84" diam., 36"H; 4½ lbs.; accommodates fountains up to approximately 55"W x 65"H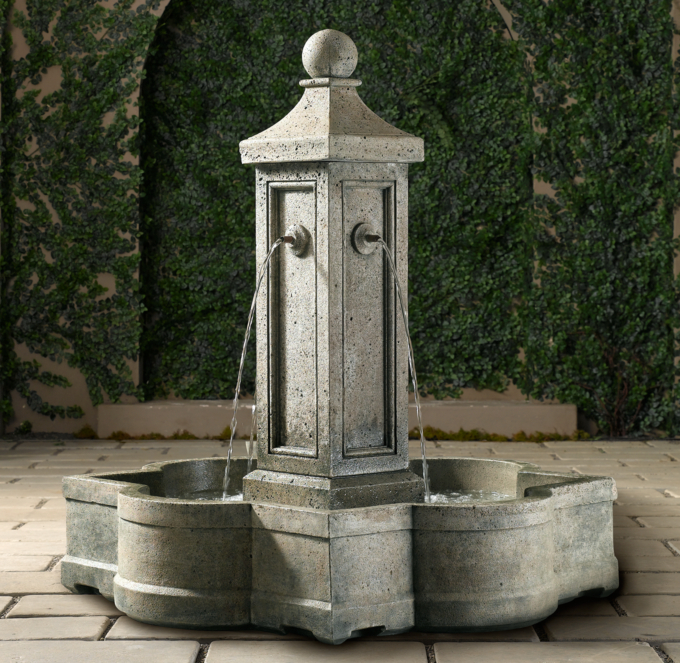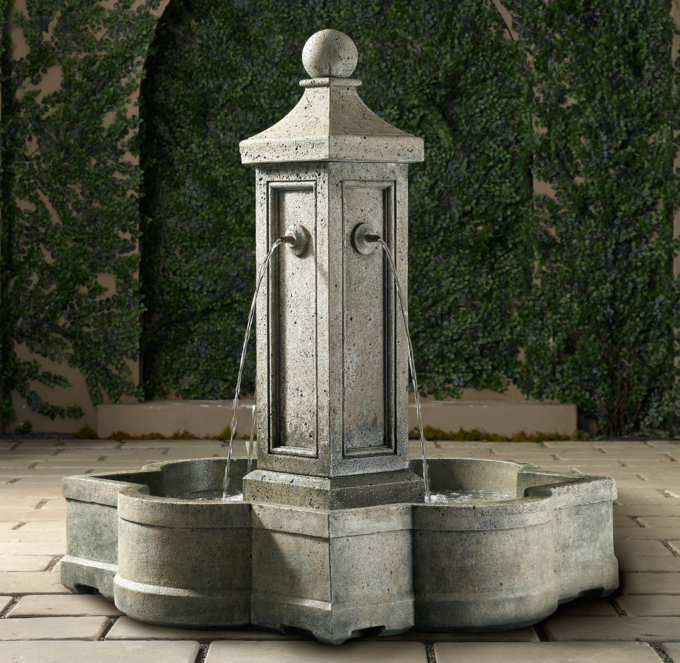 Shown in alpine stone finish.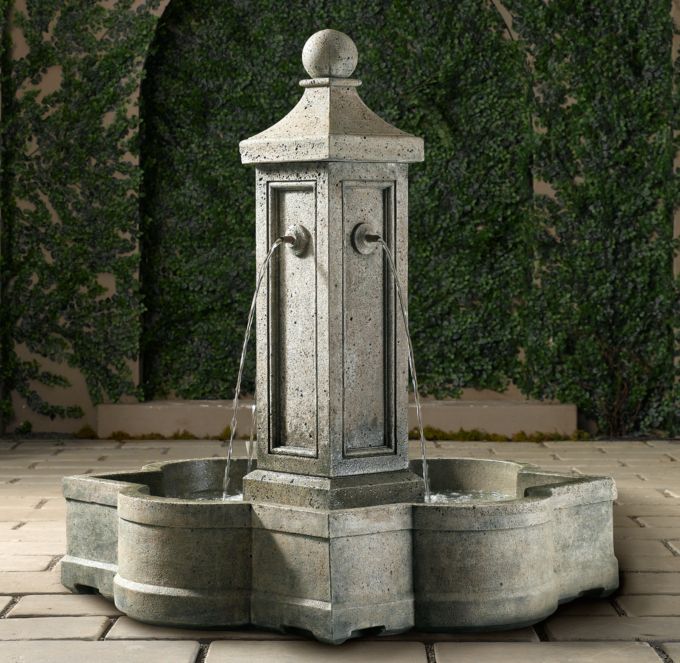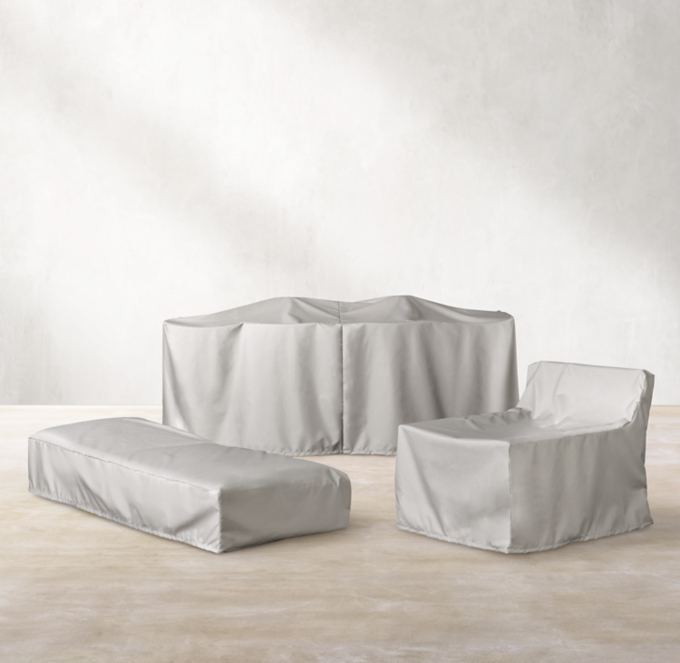 $145 - $1020
Sale

$115 - $815